Cathay Pacific Moves to Daily Service from Gatwick to Hong Kong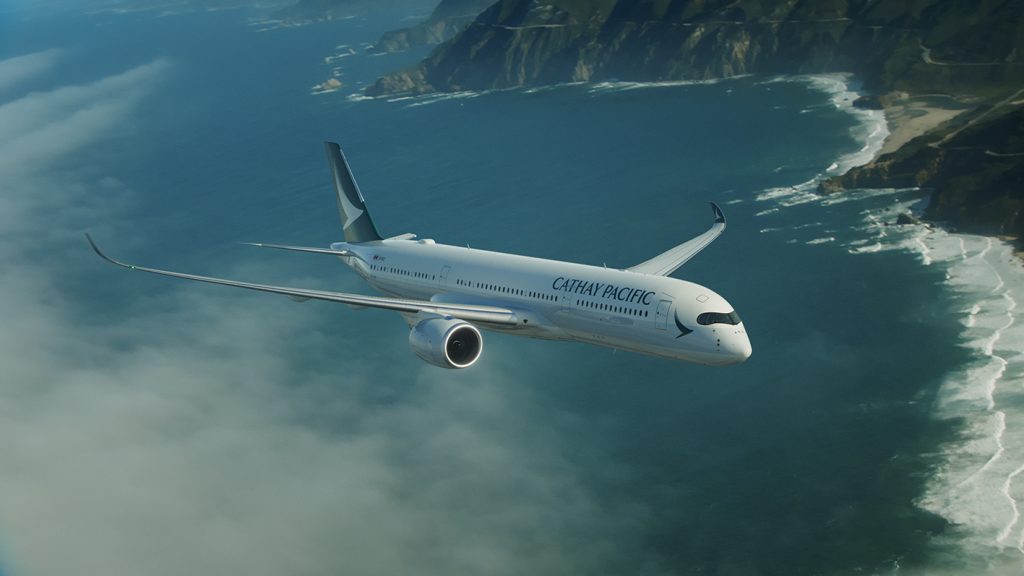 Responding to customer demand, Cathay Pacific's Gatwick to Hong Kong service moved to a daily operation at the start of June
The only airline to provide a non-stop service connecting Gatwick and Hong Kong, this boost in frequency highlights the popularity of the route since its launch last September which initially operated four flights per week.
This means that together with the airline's services from Heathrow, Cathay Pacific will now operate six daily non-stop flights between Hong Kong and London – more than any other carrier.
The route features the Airbus A350-900 which offers passengers the airline's latest products in Business, Premium Economy and Economy Class.
In addition to the latest seats and an enhanced inflight entertainment system, the aircraft is Wi-Fi equipped, meaning passengers can stay connected throughout their journey – encapsulating Cathay Pacific's brand promise of a "Life Well Travelled".
Paul Cruttenden, Cathay Pacific's Marketing & Digital Sales Manager in the UK, commented: "Upping our frequency at Gatwick to a daily operation demonstrates Cathay Pacific's commitment to offering increased convenience, supported by superior in-flight products, for our customers travelling to Hong Kong and beyond. The enhanced schedule provides business and leisure travellers with more choice and greater flexibility when planning their trips.  The airline serves over 190 destinations via Hong Kong International Airport, including 22 destinations within mainland China with convenient connection times of around 50 minutes to key business hubs such as Beijing, Shanghai and Guangzhou when travelling from Gatwick."
Guy Stephenson, Chief Commercial Officer, Gatwick Airport, also said: "The success of Cathay Pacific's Gatwick service speaks for itself.  The service has gone daily less than a year after launch, which reflects the strong ongoing demand to fly from Gatwick to Hong Kong – an important gateway to Asia and particularly China. Cathay Pacific is one of the world's premier airlines and both their customer service and the new Airbus 350-900 is a particular draw for our passengers.  Increasing the convenience and flexibility with daily flights only adds to the attractiveness of this service and I expect to see demand for this route go from strength to strength."
The flight schedule for Cathay Pacific's Gatwick (LGW) services is now as follows (all times local), effective 1st June 2017:
| | | | | |
| --- | --- | --- | --- | --- |
| Flight no | From | To | Departure/Arrival | Days of operation |
| CX349 | HKG | LGW | 0055/0630 | Daily |
| CX344 | LGW | HKG | 1315/0755+1 | Daily |
Details of the new additional services can also be found in the Flight Timetable under the Travel Information section at www.cathaypacific.co.uk