Four new Cyprus Visa Application Centres launched in the United Kingdom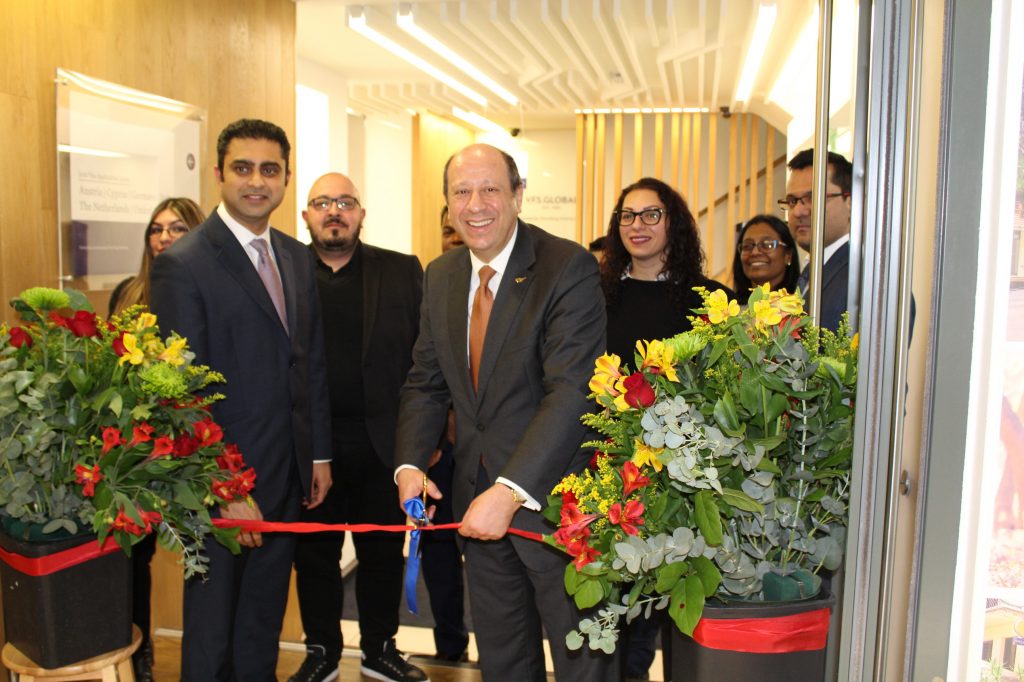 Centres now open in London, Manchester, Edinburgh and Cardiff

Centres offer Premium Services to enhance visa application experience
To offer greater accessibility and a seamless application process to UK residents and foreign nationals in the UK who plan to travel to the popular holiday destination of Cyprus and need visa related services, VFS Global has launched four new Visa Application Centres for The Embassy of Republic of Cyprus.
For higher quality and a more personalised service, applicants can opt for the Premium Service at these centres that offer assistance by dedicated staff member during the submission process – including assistance in filling in the visa application and verification of documents and free access to photocopy, photo booth, SMS and courier services.
Although UK visitors do not need a visa if they are staying less than 90 days, the new service will be of use to those who stay longer, such as those with holiday homes, those who spend more time in Cyprus visiting relatives, or those on long term business trips. Foreign nationals living in the UK may need a visa for shorter periods, depending on their circumstances.
Cyprus is a hugely popular destination for UK visitors. The latest statistics show tourist arrivals from the UK increased by 25% in March 2018 compared to March 2017. The United Kingdom constituted the main source of tourism for Cyprus, with 35.5% of arrivals.
The newly launched services were inaugurated by H.E. Mr Euripides L. Evriviades, High Commissioner, Embassy of Republic of Cyprus in London in the presence of Mr. Minos Papanicolaou, Visa office- Embassy of Republic of Cyprus in London, Ms. Emelia Christodoulidou, Administrative Attaché -Embassy of Republic of Cyprus in London and Mr. Anirudh Pratap Singh, COO – Europe, VFS Global.
Commenting on the launch, Mr. Anirudh Pratap Singh, COO – Europe, VFS Global, said, "Cyprus has always been a popular holiday destination for residents of the UK with nearly a million British nationals visiting this exotic location every year. Many foreign nationals living in the UK also visit Cyprus each year. We are confident that our world-class service expertise and service solutions like the Premium Service at our centres will ensure a pleasant experience and efficiently cater to increasing demand."
VFS Global currently offers visa related assistance to the Cyprus mission in London with ongoing discussions to extend the scope of services to Consular and Passport services in the upcoming months. The extended working hours and an array of specialised services on offer by VFS Global, ensure that the visa application process more convenient for traveller.
Key features of the centre include:
Application submission via prior appointment only.

Premium Lounge offering personalised service

One-stop-shop for photocopy, photo-booth, and printing services

Door-step delivery of passports via courier service

SMS alerts for status updates on visa application

Dedicated website for easy access to information including visa categories, fees etc.
The Cyprus Visa Application Centre in London operates out of the Joint Visa Application Centre and thereby helps applicants to apply for visas for different countries within the same facility. VFS Global has been associated with the client government of Cyprus since 2010 and presently operates 29 Visa Application Centres across 8 countries.
Cyprus Visa Application Centres
Address in London: 66 Wilson Street, EC2A 2BT, London
Address in Manchester: 50 Devonshire Street North, M12 6JH, Manchester
Address in Edinburgh: 1 Rennie's Isle, EH6 6QT Edinburgh – Leith
Address in Cardiff: Temple Court, 13a Cathedral Road, CF11 9HA, Cardiff
Helpline: + 020-37938634 | Email info.cyprusinuk@vfshelpline.com
Website: http://www.vfsglobal.com/cyprus/uk
Business hours: 08:30 hrs to 17:30 hrs (Monday to Friday, except scheduled holidays)