Envago: The First Marketplace for Adventure Travel is Here!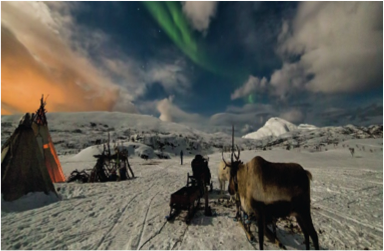 Envago is a free adventure travel app that allows those seeking adventures to search by category of adventure (Air, Earth, Water, Rock & Ice or Volunteer), listed activities or by map to access a range of providers meeting their needs. Adventure Planners can become verified within the app, then create a profile, events and adventures for people to buy.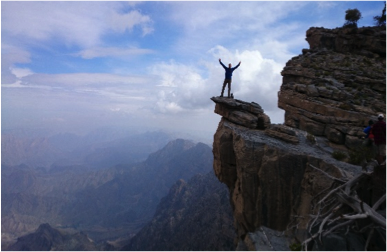 "The Envago app will change the way we access and experience adventure" said Envago's founder Lujaina Kharusi. "I want people to have choice and opportunity, whether they are seeking their next adventure or looking to utilise their passion, talent and experience to become verified as a planner with Envago. Our app is putting those small, independent planners on the map, and giving adventurers around the globe access to once in a lifetime experiences."
A taste of adventures available on the app include:
The Hotis Tribe, Venezuela: A 7 night trek in San Juan, with boating and a jungle walk to stay overnight with the Hotis tribe, the last nomad tribe from Venezuela. $3090pp (approx. £2521pp).
Camping in the desert, Khobar, Saudi Arabia: An overnight desert camping trip in Al Khobar, Eastern Province. $188pp (approx.. £152pp).
Sami Reindeer Sledding and Northern Lights: Explore the beautiful Dankarvågvatn Nature Reserve in Norway by reindeer sled, take in a traditional Sami village and experience the wonders of the Northern Lights. $190 pp (approx. £155pp).
Rivers of Croatia: From canoeing/kayaking to rafting, walking and cycling, this 7 night active adventure takes place in the Plitvice Lake National Park, Plitvički Ljeskovac, Croatia. $745pp (approx. £608pp).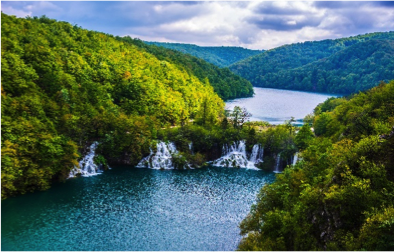 Jabal Shams, Oman: Climbing to the highest peak in the Arabian Gulf as part of the Jabal Shams challenge. $622pp (approx. £502pp).
Volunteering on Lang Tengah. Working to save the endangered green turtles on Lang Tengah island, Terengganu, Malaysia. $240pp (approx. £194pp).
Everest Experience Mountain Flight: From Kathmandu, flying over many of Nepal's most famous mountains, you will reach magnificent Everest, known as Sagarmatha by the Nepalese and Chomolungma by the Tibetans before circling back to Kathmandu. $210pp (approx. £172pp).
Once adventurers have found a suitable activity they can book and pay through the app. Money is held securely in Escrow until the adventure takes place, when it is transferred to the planner. Once booked, adventurers can connect with others on the same activity through the app.
Envago is available on iOS and Android. Visit Envago on Facebook, Twitter and Instagram.