Inspired by: Archie Hewlett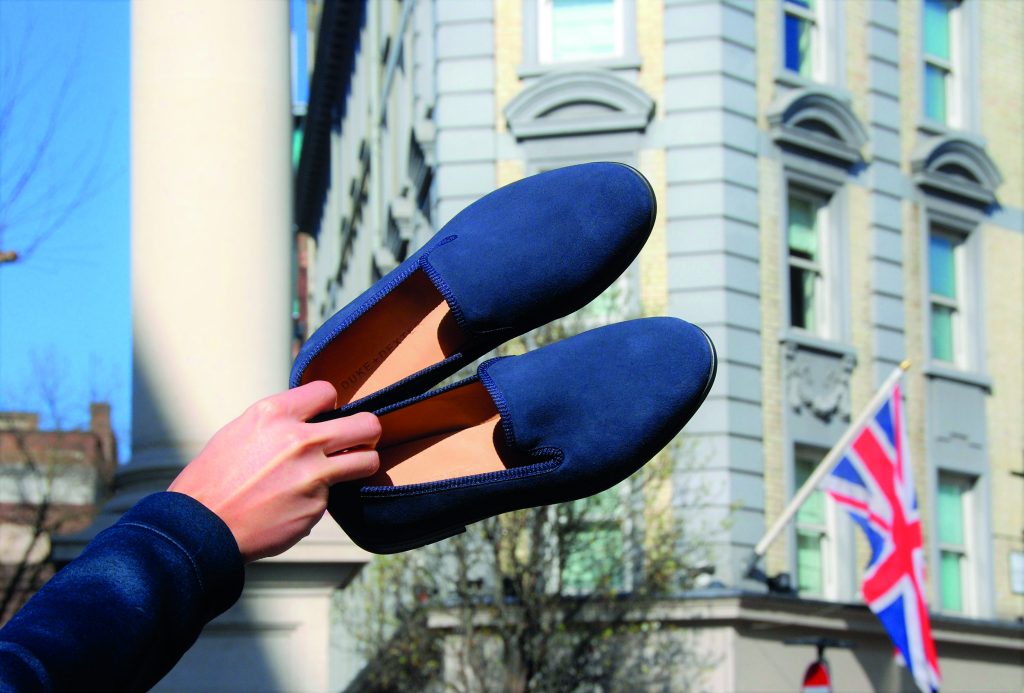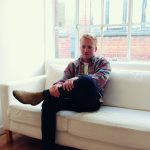 Selling luxury, British-made shoes around the world, Archie Hewlett, founder of premium footwear brand Duke & Dexter is one of the UK's rising young entrepreneurs. The brand's celebrity fan base includes Ryan Reynolds, Snoop Dogg and Eddie Redmayne. We caught up with Archie to discover the secret of his success
At what age did you start your business?
I started Duke & Dexter at 18 from my family home in Oxfordshire. I never had any real interest in going to university, I was offered a place at Durham however it was more of a tick box exercise to make sure that I had the same opportunities as my friends. It was only when on the verge of going that I realised it was not something I wanted.
Can you explain your inspiration for Duke & Dexter?
After I deferred my place at Durham University I went into the recruitment industry. During this time I attended a number of black tie events and found myself uninspired by the formal footwear on offer in the market. I became convinced that there was a gap in a market for a velvet slipper or loafer with a contemporary design rather than traditional. So I had a bespoke pair made which drew a lot of attention from friends and colleagues! Now Duke & Dexter shoes are sold in more than 100 countries worldwide – with the US being by far our biggest market. We're also stocked in major department stores across the world, including Harrods and Liberty in the UK, as well as international stores such as Level in Dubai and KaDeWe in Germany.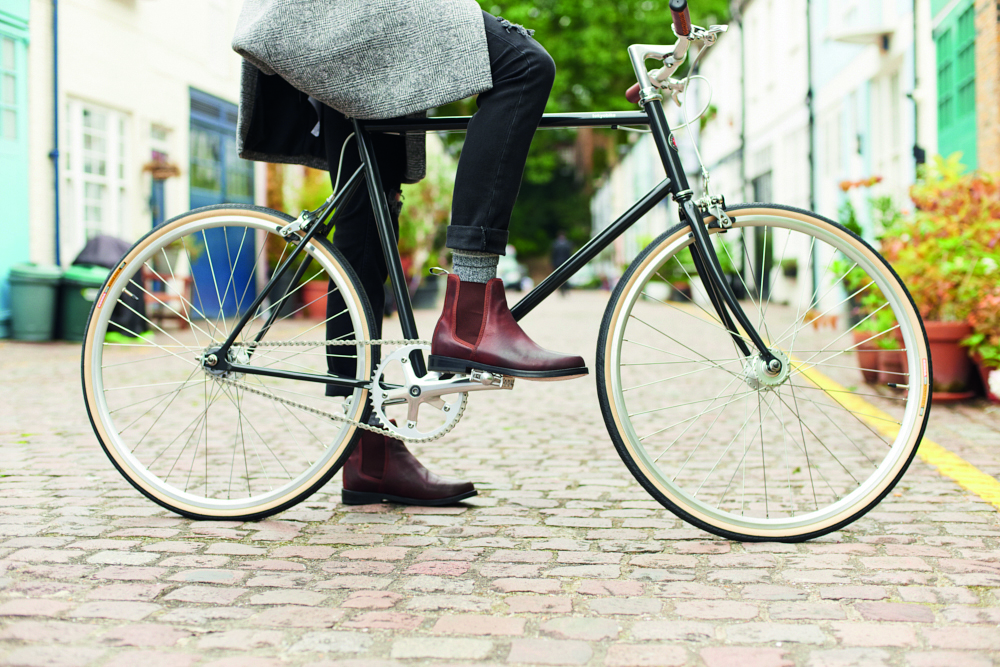 How did you grow your company during the early years?
Instagram has been a huge part of our success and we've built a following of over 300,000 people across the world. We've got a unique and eye-catching product, so it's understandable that social media has been a major part of our growth so far.
I see social media today as a level playing field that allows you to rely on the quality of your products rather than huge marketing teams and budgets. We've also been fortunate to have numerous celebrity clients, with Ryan Reynolds, Tinie Tempah and even Snoop Dogg all recently sporting a pair. However, Eddie Redmayne wearing a pair of 'Bowler Black' Duke & Dexter loafers when he won an Oscar in 2015 was a real turning point for Duke & Dexter.
Celebrity clients have been an incredible springboard for the brand and gave us a huge amount of credibility, especially in the early days. For a small brand to have exposure like that was huge – especially as I have no background in fashion or design.
What makes Duke & Dexter stand out from other manufacturers?
We have always been a very 'British' brand and we wanted to tap into the quality so-often associated with British fashion, so in 2016 I decided to move production from Italy to a family owned workshop based in Sheffield. This has allowed us to be a truly British enterprise with every D&D shoe being designed in London and Handmade in England. Aside from the British craftsmanship behind each pair, our real point of difference amongst our competitors is our unique designs.
What are your best sellers?
Interestingly our best sellers are typically the more unique designs which we're known for, such as camouflage styles 'Storm Trooper' and 'Stealth Camo', as well as our 'Pyramid Black' pair which has an embossed rubber print. Saying that, some of our conventional styles are also popular, especially 'Bowler Black' which our clients often wear at more formal events.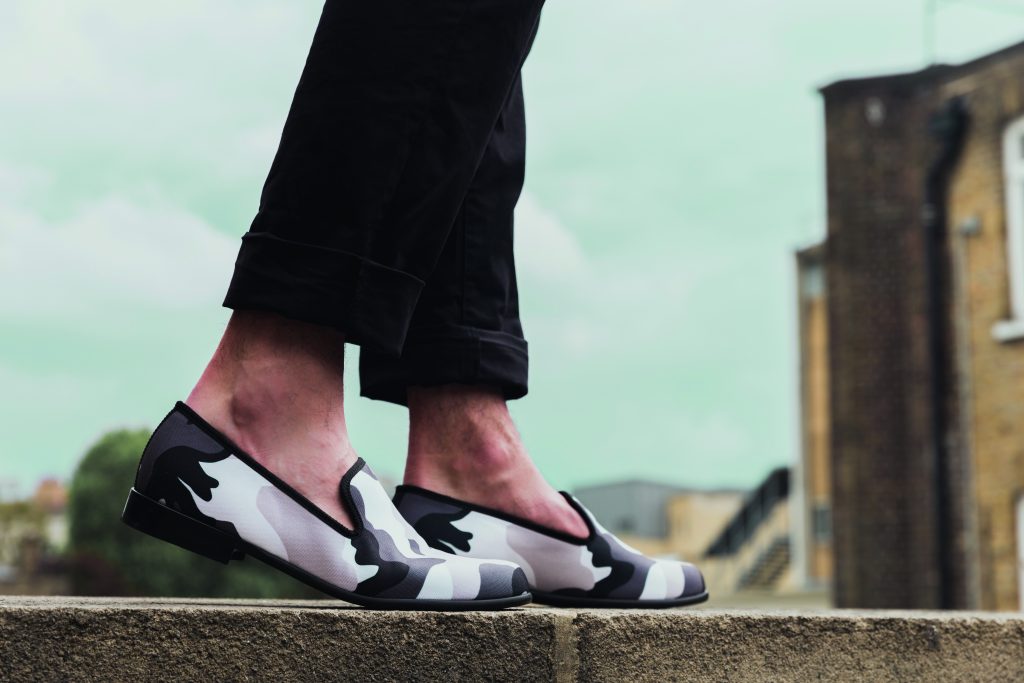 With your bespoke hand painted options, is the customer able to choose any image they like?
Exactly that, in addition to our customisable bespoke pairs where clients can choose personalised embroidery and trims, we've recently started working with Morgan Seaford, an artist based in London who hand paints intricate designs onto Duke & Dexter shoes.
Are you still involved in the day-to-day running of Duke + Dexter?
Very much so, over the last 4 years I've built a dynamic and hardworking team, however, I'm still involved in the day-to-day running of the business. Duke & Dexter is my passion and I intend to continue driving the brand forward for the foreseeable future.  
What does the future hold in store for the company?
Although Duke & Dexter is now over 4 years old, I honestly believe we've only just scratched the surface of what we can achieve. We're set to launch new stores in the U.S and the Middle East this year, adding to our flagship Covent Garden (London) store. We've also started to develop products outside of the loafer category which began with the launch of the Duke & Dexter Chelsea Boot in October last year. Our Chelsea Boots were just the start of what we have in the pipeline – our ambition is to become a truly global footwear brand in the coming years so watch this space!