Prepare for a Flying Ovation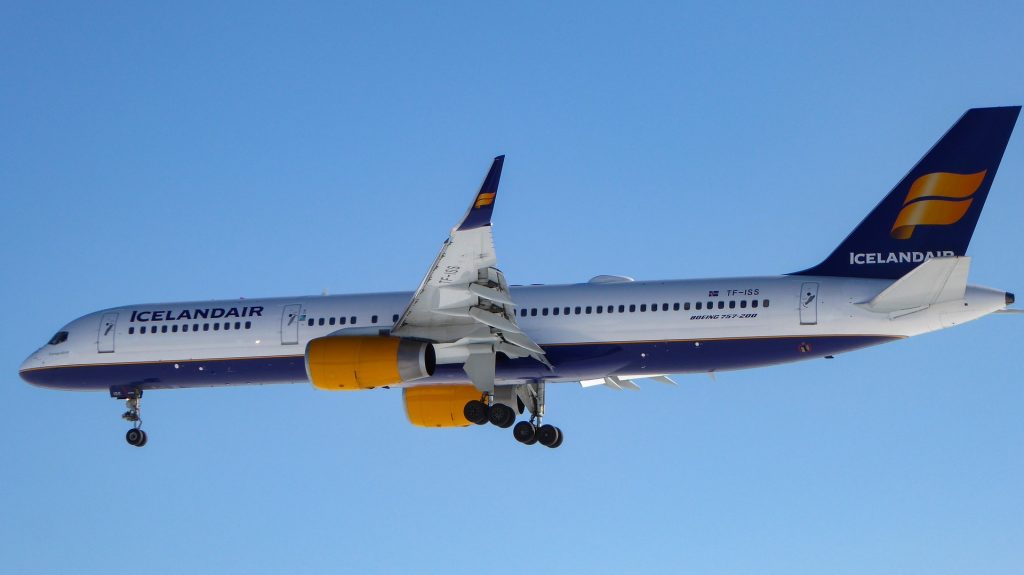 Icelandair, the transatlantic airline has launched a new free service, Icelandair Stopover Pass, which aims to defeat wasted time whilst travelling. The service allows passengers to transform their boarding pass into a Stopover Pass, offering them access to series of entertaining performances. These range from a three-act play on a flight from London to New York via Iceland; to gig tickets, trips to Icelandic football matches, backstage passes to a music festival and more
The launch of the service in celebration of the airline's 80th anniversary is in response to a new trend report revealing the world is changing the way they fly. As such, there is a requirement for airlines to up their game to meet the demands of this new breed of flier. The shift in passenger expectation means they now demand both better customer service and more unique entertainment – which Icelandair has set about to serve.
The airline's staff enjoy a variety of creative pursuits outside their everyday roles and include professional musicians, dancers, comedians, actors and artists. Icelandair know their talented staff are the stars of the company and at the heart of the passenger journey, so they ran a stage school to nurture their skills and improve customer service. This saw them learn immersive theatre techniques to add to their repertoire of skills, improving anything from boosting the mood to active listening, thinking on their feet, calming restless children and reassuring scared passengers.
A global study* of 9,000 air passengers revealed that one third would be more likely to choose an airline which offered free live entertainment as part of their in-flight programme. In response, Icelandair partnered with an immersive theatre group to lead their stage school and revolutionize in-flight entertainment with a one of a kind, three-act play starring the staff. It will transport passengers from 1937 right through to the future, all on one transatlantic flight from London to New York via Iceland. This kicks off a series of performances throughout the year celebrating 80 years of Icelandair – which you could enjoy!
Research findings also revealed 52 per cent of fliers end up bored whilst on a flight and almost four in ten view the time in the air as wasted time. A staggering 78 per cent of fliers admit the people on their plane with them, such as cabin crew, can make or break a journey. Four in ten even said a cabin crew member has gone out of their way to entertain them on a flight, by doing things such as telling jokes, amusing children and even teaching them some of the local language of their destination and they crave more of this.
Birkir Hólm Guðnason, CEO at Icelandair, commented: "In our 80th anniversary month we're proud to introduce our free performance series, Icelandair Stopover Pass. The research findings show there is an opportunity for us to transform wasted time into time well travelled. We've always put customer service at our heart, and now we're looking to pioneer a new service to delight and entertain our customers, starring our talented staff."
When on a Stopover until March 2018, Icelandair passengers will be able to transform their boarding pass to a Stopover Pass. This will give them access to a range of performances featuring Icelandic talent and gifted Icelandair staff. Some lucky passengers will be accompanied to these events by a Stopover Buddy. The Buddies are passionate employees who have excellent local knowledge and will provide an authentic experience for passengers. For the price of your flight ticket, you could enjoy:
A private gig in the front room of a local
Exclusive access to a live lounge session in the airport
A seat at the chef's table as part of Iceland's Food & Fun festival
Backstage passes to meet an Icelandic band before they go on stage
Enter now to win tickets to the 'opening flight' to New York and transform your boarding pass or find out more at http://www.icelandair.co.uk/stopover-pass.