Tranquil Tenerife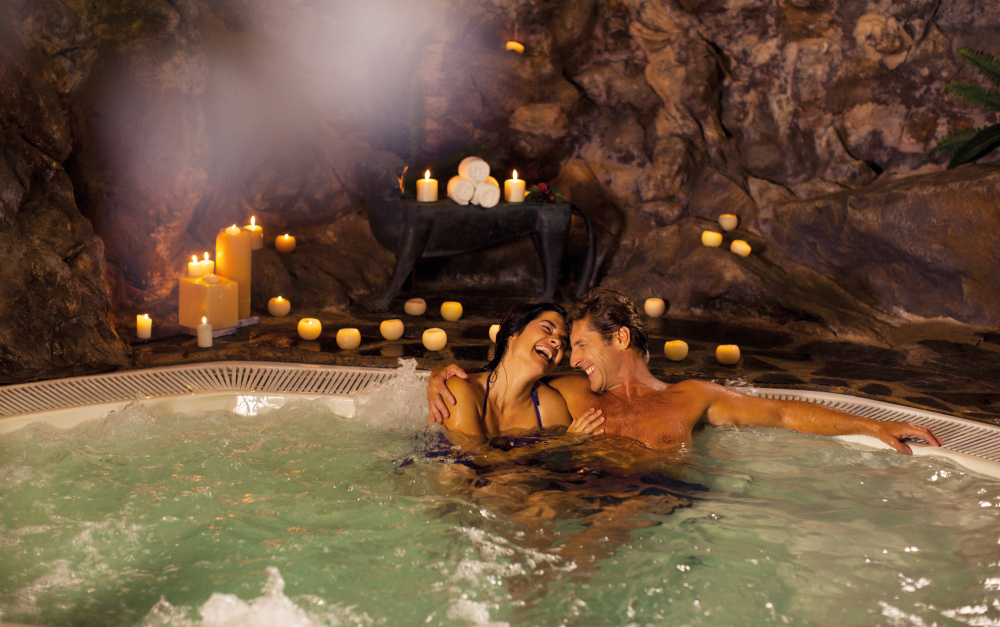 Here, Inspired Travel takes a look at the beautiful Canary Island of Tenerife, and what Tenerife Select – a luxury brand of the Tenerife Tourism Corporation – has to offer its potential guests for 2017
When considering Tenerife, many people assume that it is an island made for holiday hungry teens, crazy stag do weekends and partygoers in general, however, as the largest of the seven Canary Islands, is the ideal luxury holiday destination to take a break and unwind. As the most populated island of Spain and with a land area of more than 780 square miles, Tenerife makes for 43% of the total population of the Canary Islands. More than five million tourists visit Tenerife every year – the most of any of the Canary Islands – proving that it is a much-desired location for holidaymakers from all across the globe, and it's clear to see why.
Its diversity of landscapes, all-year-round spring-like weather and proximity to Europe makes Tenerife the perfect getaway for an unforgettable and frankly, flawless holiday experience. The weather in Tenerife is a safe bet, and with an average annual temperature of 22 degrees centigrade and a stream of breathtaking sights to see, it is the ideal location for any holidaymaker wanting a break from the – normally – dismal British weather. Many people assume that, to find the most exotic, volcanic destination with sizzling heats, you need to take long and tiresome journeys or leave Europe, but this couldn't be further from the truth. Tenerife is a three to four hour flight from the majority of Europe, and with two serving airports – Tenerife North Airport and Tenerife South Airport – visitors can expect nothing less than a stress-free journey to this lavish location.
No other destination in Europe hosts a fuller or better quality infrastructure than Tenerife. Of course, there are the magnificent four and five star luxury resorts that make Tenerife the dreamed-of location that it is, but there is so much more. The island boasts a generally modern and fully-equipped hotel industry alongside a wide range of first-class entertainment and leisure options; exceptional hotels with attention to detail, restaurants with extraordinary cuisine and atmosphere, a wide array of golf courses, spa centres and much more, making it the perfect destination for couples, lone travellers and families alike. Alongside huge, exotic resorts, you will see that there are charming little boutique hotels, some in lovely historical villages, and country houses surrounded by spectacular scenery. For those holidaymakers who are looking for more privacy, there are fabulous villas scattered around the island, offering up the chance to live the lavish lifestyle of a true royal. They are all very exclusive; with everything down to the smallest detail, and a large amount have a la carte services that might even include your very own butler, a cook, massages at home and more! Does it really get much better than that? Yes it does… You can order a bath to your liking with the scent you prefer, and afterwards have a relaxing massage on the terrace while you gaze at the sea next to your private pool. The villas are always in places of privilege – most of them on the coast – in quiet settings and surrounded gardens, allowing you to feel like you're in your own personal paradise and we can bet your bottom dollar that you'll find it very difficult to leave!
A trip to Tenerife will provide you with a thousand unique experiences. Alongside the expected beautiful beaches that boast fine white sand and clear blue waters, water parks and animal conservation centres, as well as beachside activities such as jet skiing and parasailing, the island is the host of a spectrum of interesting and fun landscapes to witness and activities to immerse yourself in. In Teide National Park, you'll feel like you're on another planet with monstrous volcanoes and exceptional views. Why not travel around it in a rented four-wheel drive or a convertible sports car? As the highest peak in Spain, Mount Teide reaches a height of 3,718 metres and has an impressive crater – a sight definitely worth seeing. If being at sea is more your thing, then you can sail the Atlantic in an elegant yacht. You could be watching whales and dolphins while sipping cocktails and enjoying some sun on deck or walking historic trails to get to know the island's infamous volcanoes. The possibilities the beautiful Canary Island of Tenerife presents are endless.
Tenerife Select, a luxury brand of the Tenerife Tourism Corporation, features the island's most exclusive tourist attractions designed to inform potential visitors of all the beautiful island of Tenerife has to offer potential visitors. As mentioned earlier, travellers are often discerning when thinking of Tenerife as a luxury holiday destination, mainly due to the 'party island' name it has – unintentionally and inaccurately – inherited over the years, and Tenerife Select aims to encourage these travellers that this is not the case and that Tenerife is the perfect location for people from all walks of life during any time of the year. It offers year-round escapes for those seeking outstanding quality and first class service, and the brand offers a wide variety of possibilities to make the most of a few days away from work, daily routine, stress or undesirable seasons, from accommodation, first-class cuisine, activities and excursions, along with general advice and information on how to make the most of a trip to the island.
With Tenerife Select, you will find hotels and villas with special deals in unique areas of the island. As well as offering the highest levels of both quality and service, the accommodation options included in Tenerife Select have been carefully selected based on outstanding ratings and feedback among its customers. The hotels are exclusively located in front of the sea, in city centres or in places with surprising environmental richness, meaning Tenerife Select are on hand to find elements of a trip to suit visitors with all kinds of needs and desires. Tenerife Select also offers health and beauty treatments, amazing excursions, tailored trips and mini cruises on luxury yachts, alongside its wide variety of four and five star hotels, top-of-the-range car rental and theme parks that promise to provide the whole family with days worth of fun.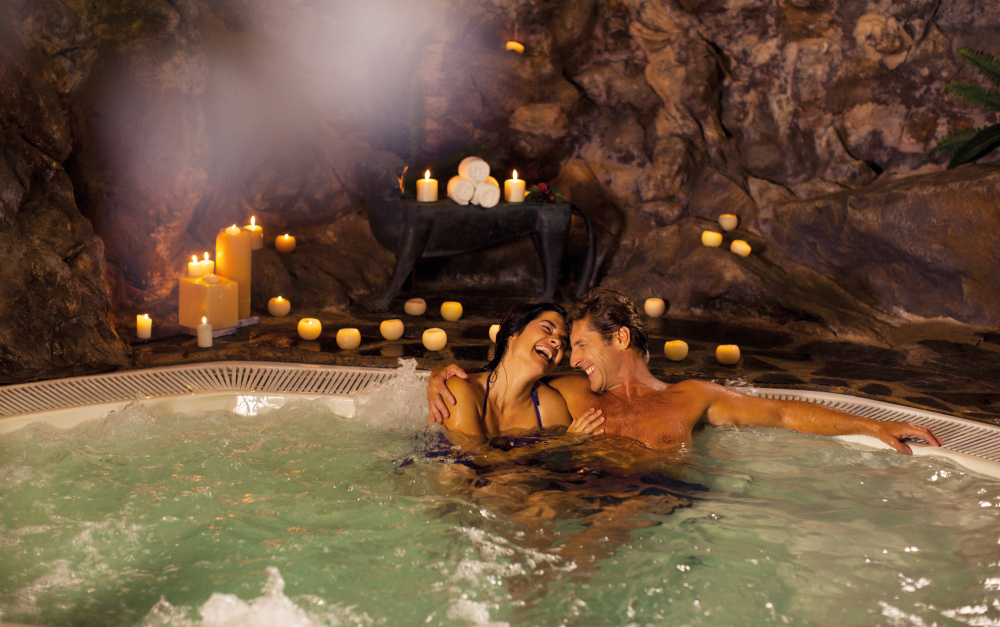 Tenerife Select also offers the best restaurants and leisure companies that promise to provide high-class food, attractions, shows and activities. Tenerife offers guests the opportunity to eat as you like, with fabulous traditional cuisine – simple yet delectable dishes served on every street of the towns and cities. As a fussy and not very experimental eater myself, eating abroad is always a small concern of mine, but good restaurants with talented chefs and varies menus means Tenerife hosts a huge variety of foods, from fish and shellfish to rabbit and homemade desserts. A large amount of visitors tend to stick to the food served to them in the comfort of their hotel or resort, however there are restaurants in surprising places, including traditional wine cellars, at the harbour or on the mountain – forget India and Italy, Tenerife could well be a foodie's paradise! Similarly for the wine lovers out there, the Tenerife's volcanic earth lends unique nuances and character to Tenerife wines, which you can get to know amongst the vines at the island's many vineyards and wineries. You could book a lunch or dinner there, or just take part in a real wine-tasting – what better way to learn about the weird and wonderful nature of Tenerife?
Tenerife's wellness centres, providing guests with various different luxurious treatments, are the latest thing. You can find spas anywhere in the world, but treatments with Tenerife's volcanic rocks make for a unique experience. However, there are many more options to choose from in Tenerife's wellness centres, such as seaweed wraps, oriental massages, beauty services with the best professional care and products or rituals with wine, chocolate or gold! The thalassotherapy circuits, all with very relaxing and exclusive surroundings, are also ideal. Many of them are in tropical gardens and have open-air facilities, while some provide even more private spas, for one or two people – highly recommended for getting away all the chaos and emerging as new. Travelling to Tenerife is 100% safe and health and wellbeing concerns should be the last thing on any holidaymaker's mind. The island's health system is outstanding and, furthermore, there is an exceptional private network with the most advanced medical centres, with specialists in all fields.
Tenerife's cultural and leisure calendar is full all year round, and you'll find something to do every day of the year. You can explore the island by yourself or – for a more lavish experience – hire a guide or driver to take you comfortably around by car or limousine while you discover some incredible places! Very near to buildings like the Adán Martín Tenerife Auditorium, you can still see the most traditional scenes, especially during local festivities. If you come face to face with one, just join in – the people are charming and they will encourage you to take part. The historic quarters of La Laguna, World Heritage and of La Orotava await you. La Laguna is full of palace-houses, tyical restaurants and cultural activity, while in La Orotava you will witness 500 years of culture in churches, convents, rows of balconies and gardens – offering up the full extent of Tenerife's history.
Every day, there are music shows, plays, opera, ballet or exhibitions, as well as the island's museum network for oenology, history, nature, ethnography and so on, for the culture-hungry tourists out there. Aside from this, Tenerife is the host of your average, expected excursions for any foreign holiday. As much more than your regular zoo, Loro Parque is a must-see for Tenerife's visitors – a beautiful place where you will discover the island's many different kinds of exotic animals in their natural habitats, while inhaling the love and care of the island's nature every step of the way. You can enjoy the dolphins, the friendly sea lions and witness the largest penguinarium in Europe, with over 250 specimens. Walk through the impressive aquarium tunnel and glide amongst the world's scariest creatures – sharks! Anteaters, gorillas, white Bengal tigers, flamencos, alligators and much more are all home to the Loro Parque, and guarantees you an experience like no other. You can also take a day out at the Siam Park (considered the best water park in the world, according to TripAdvisor), watch the sun go down in a cable car, witness an exciting show or just relax at Papagayo Beach Club.
While shopping might be seen as a prime activity in destinations such as Dubai, Tenerife also hosts a large amount of shopping centres for the big spender in you. El Corte Inglés is one of the largest chains of shopping centres in the world and the most prestigious in Spain, where you will find the best international names in fashion, jewellery, accessories, toiletries, books, music. Have an extraordinary "shopping" experience and enjoy the exclusive services provided by the centre, including a personal shopper, shopping menu, interpreters, national and international deliveries, tailoring. El Corte Inglés also invites visitors to discover their restaurant area, where you will find the best gourmet foods, ideal for making a stop during your day of shopping. Similarly, Parque Santiago 6 has one of the most exclusive shopping offerings in the south of the island. Situated in a privileged location, the centre also boasts a wide variety of establishments specialising in all areas of shopping needs. If you go by car, you can park in one of the two car parks available, or if you cycle, there is a car park specifically for the more sporty guests. Have a wonderful day with your family in the children's play area and the pleasant outdoor area, and share your best moments thanks to the free WiFi service.
It's clear to see that Tenerife, supported by tourism-driving organisations such as Tenerife Select can host holidays of all kinds with an extensive list of impressive sights, fun and exciting excursions, luxury hotels and boutiques and insane picturesque beaches. Forget the 'party island' name – Tenerife is the perfect location for a 2017 holiday.
Tranquil Tenerife