Aruba: One Happy Island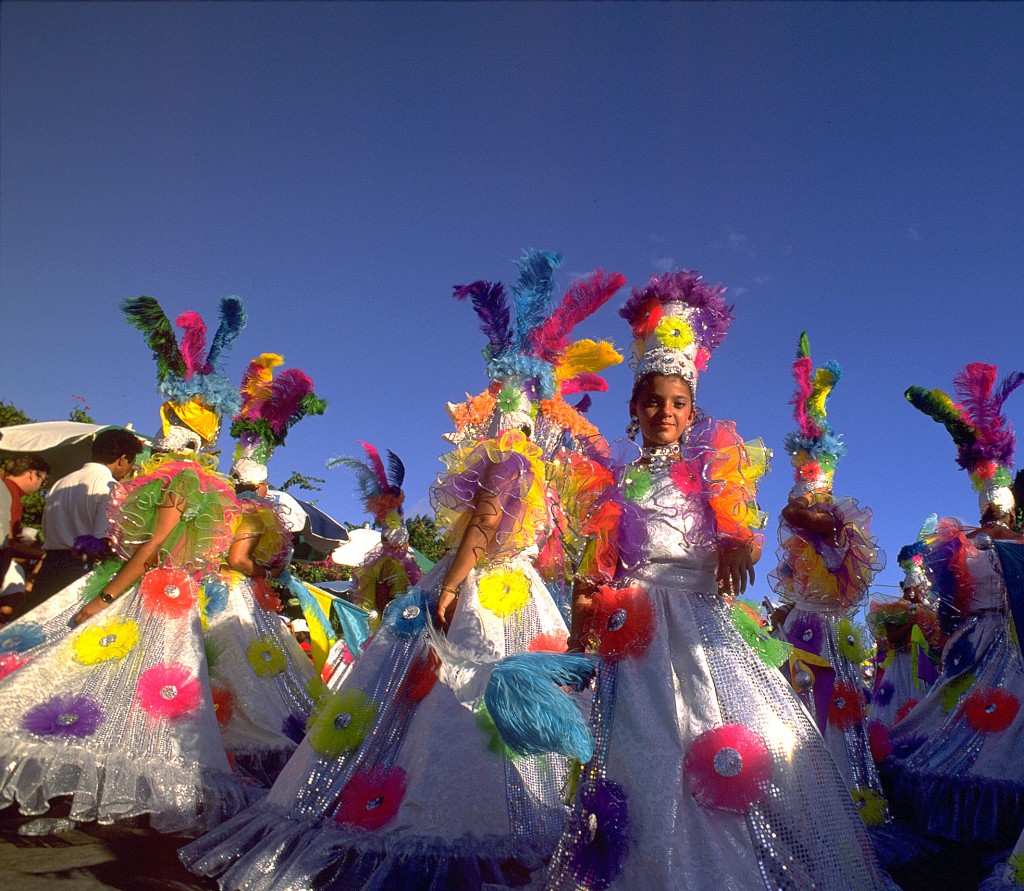 Feel your stresses fade away on a health and wellbeing break in Aruba…
British people spend an average of nine hours a day staring at their laptop, smartphone, tablet and television screens – that's 30 years of their lives wiled away sitting stock-still indoors. Now that we live in the digital age where it's possible to shop, play, learn, work and even find love without ever leaving our desks, it's more important than ever to take a break from life to recuperate and disconnect from the persistent buzz of technology. Just north of the Venezuelan coast near South America, encircled by turquoise shallows and bordered on one side by white sand beaches, is a place where you can do just that: The Happy Island or, as you probably know it – Aruba.
The Aruban people are well known for their friendly, happy personalities and willing hospitality towards visitors. Year-round sunshine tempered by a pleasant cooling breeze must contribute to a few smiles, and the refreshingly warm, clear waters surrounding the island provide a perfect retreat to cool down, swim, snorkel, scuba dive and – for those with an adventurous spirit, enjoy a spot of windsurfing or kite surfing.
Amongst happy people in a beautiful setting, you're sure to forget your stresses of life back home. Here, none of that matters. Aruba is a place to live in the moment: to feel the warm sun on your skin, the powdered sand between your toes, and the chilled side of a cocktail glass in your hand…
---
Recuperate on the Beach
Forget complicated breathing exercises and unlikely yoga poses for now. Sometimes the best remedy for stress is the simplest, like a beautiful beach and a fruity cocktail. Luckily, Aruba isn't short on either. If you're looking for that heady mix of sun and rum, head to the west coast of the island, where you'll find a vast choice of pristine beaches with cocktail bars aplenty.
Come to Eagle Beach, just a 10-minute drive away from Aruba's capital Oranjestad. Here you'll witness incredible sunsets in tones of deep Caribbean pinks and ambers. Many of the cocktails here come in similar shades, and you can sip them beneath thatched palapa umbrellas as the sun goes down.
Try the famous Aruba Ariba, a two-tone cocktail made with vodka, rum, ceocoei, crème de banana, orange juice, cranberry juice and pineapple juice, with a splash of grenadine.
---
Head into the Unknown
Get back in touch with your own thoughts by taking a hike, horse ride, or 4X4 drive to a deserted stretch of the Aruban coastline, where the wild sea batters the cliffs, sending sea spray flying into the air. Here, you will find Cura di Totuga, a tranquil pool carved into the rock where visitors can jump in and swim in the crystalline waters.
---
Let Aruba Take Care of You
There are plenty of places all over Aruba that could be described as a mini paradise. There's nothing like immersing yourself in the lap of luxury to rejuvenate your senses and get you ready to face the big wide world once more.
Some of Aruba's most luxurious accommodation includes…
t
The Ritz-Carlton Hotel
The five-star Ritz-Carlton offers unprecedented luxury just a few feet from the tranquil Palm Beach. Indulge your risk-taking side at the 24-hour casino, get your blood pumping in the state of the art gym, or head outside into the glorious sunshine and take part one of the many beach activities on offer, including catamaran sailing, beach tennis and kayaking.
As the sun begins to set, take your menu from Les Crustaces onto the beach and dine on outstanding food with the Caribbean sea as your backdrop. Now are you starting to see why they call this the Happy Island?
To book yourself a luxurious room on the Happy Island, visit the Ritz-Carlton website
t
Casa del Viento
If you're travelling to Aruba with a group, it can be a good idea to rent a villa – that way you can share the cost, and enjoy the luxury of privacy. Casa del Viento is located in the desirable neighbourhood of Malmok, just along the road from the Tierra del Sol golf course and the California Light House. Just minutes from the doorstep is Arashi beach, which offers some of the best snorkeling spots on the island. With a private garden, beds for 10 people, a refreshing pool and open plan modern living areas, there's plenty of space to relax, socialise and enjoy this beautiful location with friends and family.
To book a villa, visit the Casa del Viento website