Bespoke Hotels Urges Action Across Hospitality Industry Ahead of International Day of People with Disability
Bespoke Hotels, in association with the Royal Institute of British Architects (RIBA), is challenging the hospitality industry to enhance its disabled spaces, and embrace inclusivity of design across all aspects of its products and services.
Having recently launched its second consecutive season, the Bespoke Access Awards stand as an international competition to design fully accessible hotel rooms, as well as to continue improving access to properties worldwide for disabled people, including those with learning difficulties. The first such design competition within the industry, the Awards aim to celebrate inclusive design and inspire accessible solutions for all areas of hotels. 
Bespoke Hotel's Chairman Robin Sheppard, who was recently named Hotel Sector Champion by the government's Office for Disability Issues, first partnered with RIBA in 2016 to create the Bespoke Access Awards, having experienced consistently over-medicalised and 'joyless' disabled accommodation throughout the UK.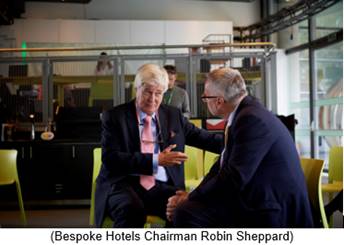 Coinciding with the International Day of People with Disability, he has lead this call to action having been inspired by the efforts of Her Majesty's Government to improve access to products and services, as well as to drive equality and provide equal opportunities for disabled people.
"I am immensely proud to be a public advocate for improving access and experiences in hotels so that disabled people can enjoy life to the full, without fear or frustration", he commented. "We hope that dates in the calendar such as the International Day of People with Disability will bring these issues to the forefront of people's minds, inspiring innovative and inclusive solutions across the hotel sector."
"We have been short-changing a huge number of consumers, and they just deserve better", added Penny Mordaunt MP, former Minister of State for Disabled People, Health and Work. "Just because a product or service is functional, it doesn't mean it can't also be beautiful. Really, that's what we all want."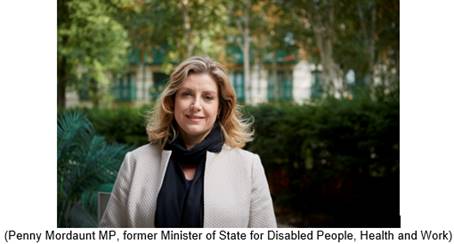 The Bespoke Access Awards will reward entrants who address guests' experience from the front door to any room or service within a hotel; and includes the process that has to be undertaken before a visitor arrives, or during check out.
The scope of the competition has since been broadened for its second year, covering to five strands of inclusive design: Architecture, Product Design, Service Applications (digital), Service Applications (training), and Inclusive Employment. Prizes will be awarded for the most imaginative, innovative and potentially realisable ideas in any or all of these strands, with the overall winner receiving £20,000.