Tasty Cheesy Treat for Business Travellers at Radisson Blu Hotel, Zurich Airport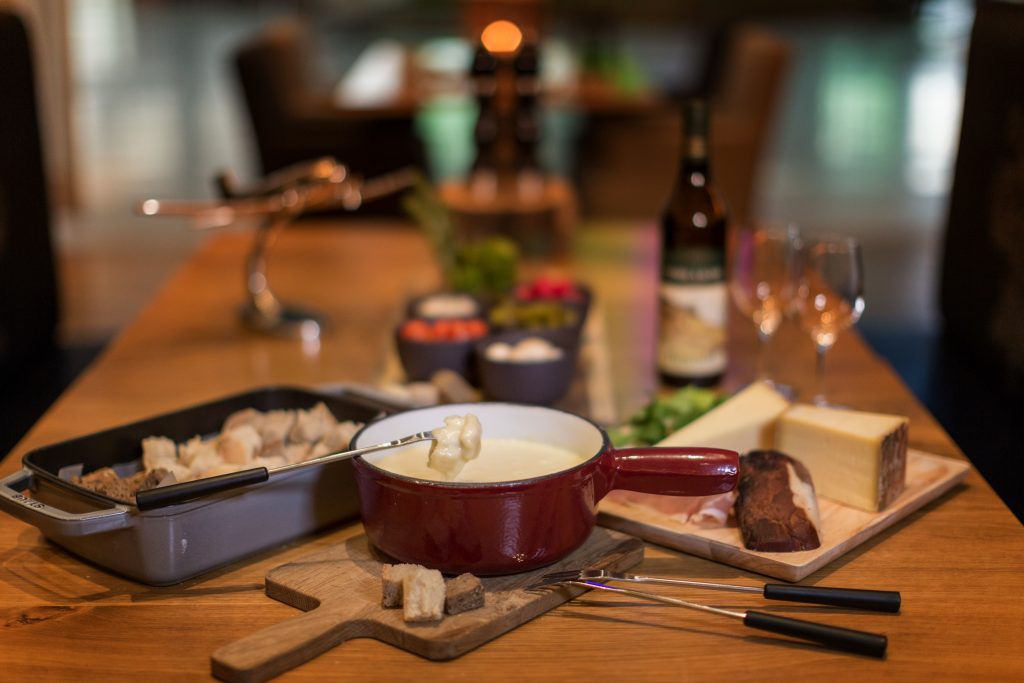 Radisson Blu Hotel, Zurich Airport, the impressive hotel with a spectacular 16-meter wine tower in the atrium, is now offering fondue for business guests and MICE groups. 
Typically, fondue is served in cosy alpine cottages nestled high in the mountains, however Radisson Blu Hotel, Zurich Airport offers a modern new way to experience this traditional taste of Switzerland. Responding to growing requests from international guests, fondue can now be enjoyed by delegates in Radisson Blu's stylish Airfield Lounge, situated on the 8th floor with breath-taking views across Zurich International Airport.
Daniel Twerenbold, General Manager at the hotel notes 'Out of 4800 meetings held in 2016, approximately 10% of all meeting guests individually requested fondue, and in the past we were forced to recommend other restaurants in the city centre', leading the hotel to offer this tasty Swiss treat as a unique part of its meeting and events offering. Available from November 2017, this further adds to the hotel's exceptional meeting and events services and highlights Radisson Blu's dedication to elevating guests' experience, providing meetings with a difference.
Radisson Blu Hotel, Zurich Airport is Switzerland's largest convention and congress hotel, and the only hotel with direct access to the terminal at Zurich Airport. Boasting event facilities that can host everything from intimate board meetings to conferences and cocktail receptions for up to 600 delegates, there are 52 meeting rooms available, all equipped with advanced presentation technology and free high-speed wireless internet access. Professional catering and assistance from a dedicated meeting specialist is provided, and designed to ensure any event can be tailored to the individual needs of the group. 
Room rates at Radisson Blu Hotel, Zurich Airport start from €129.53 (approx. £115) for a standard room including Radisson Blu´s Super Breakfast Buffet. 
For further information on Radisson Blu please visit https://www.radissonblu.com/hotel-zurichairport