Don't Rush…It's Fiji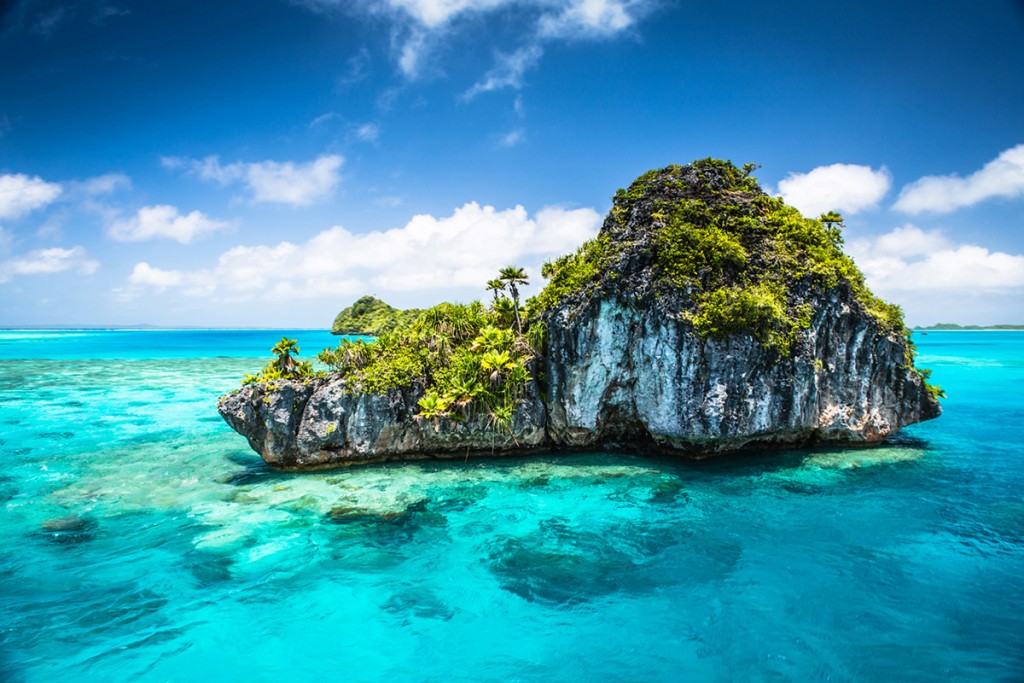 We slow down and take a moment to appreciate Fiji…
Fijians dance to the rhythm of their own drum…and it's a slow rhythm. Everything about life on the 333 islands that make up the Melanesian country of Fiji is laid back and languid. Nobody rushes about in this region of the South Pacific. Locals walk everywhere: up the mountains to work on their plantations, along the roads to gather fruit, and to towns and villages to wile away evenings watching rugby and socialising with Kava, the national drink. Fijians approach life with a smile, and even their greetings (Bula! 'Hello, happy life!') express joy and contentment.
Of all the islands, only 110 are permanently inhabited, with the most populous being Viti Levu and Vanua Levu, which together account for 87% of the archipelago's population. Nadi International Airport is located on Viti Levu, meaning that this area is Fiji's activity hub.
---

---
Where happiness finds you
It is impossible to take life's stresses and pressures with you to Fiji. If the blissful surroundings aren't enough to soothe you, the people here surely will with their positive life philosophy and famously friendly, open nature. This is why so many people come here for life's biggest, most momentous occasions – especially those involving matters of the heart. In 2013, Fiji was ranked one of the most romantic getaway destinations in the world by the Virtuoso Luxe Report, putting these Pacific islands up there with the likes of France and Italy. With countless pristine beaches to stroll down hand-in-hand, plus a huge selection of exclusive resorts with luxurious service – it's simply no wonder so many loved up couples choose this place for their honeymoon and wedding destinations.
---
Vanua Levu
If you want to get away from the beaten track to discover something new, board a ferry or plane and head over to Fiji's second largest island: Vanua Levu – otherwise known as Sandalwood Island.
Often described as one of the 'tropics' best kept secrets', Vanua Levu is the 'real' Fiji, where Labasa, the island's main city, is just a single road lined with shops, and most of the roads that snake across the island are rutted dirt tracks. But look beyond its apparent simplicity, and the beauty of this place will astound you. The island is a rural paradise, with secluded beaches, miles of sugar cane plantations, deep green rainforests, volcanoes, cascading waterfalls, and hot springs to entice in adventurous spirits.
At over 100 miles long, Vanua Levu offers a whole host of attractions and activities. Dive in aquamarine waters with tropical fish, mountain bike down sandy trails with spectacular views, dive into a cool natural waterfall, or take a trip to some of the smaller surrounding islands. All of Vanua Levu's activities promise to revitalise the mind and soul, and open visitors' eyes to a new, calmer way of living.
---
Emaho Sekawa Resort
Just 30 minutes from Savusavu airport, the 5* Emaho Sekawa boasts a private infinity plunge pool, spa and all-inclusive meals. Book a private villa with balconies, outdoor showers and an open-air living room, and make sure you stop off at the spa for an invigorating massage or beauty treatment.
To book your private villa, visit the Emaho Sekowa website
---
 Sekawa Beach Cottages
Sleep in a cottage nestled into the cool Fijian forest, on a two kilometres of private beach edged with turquoise waters. Every evening you can enjoy authentic Fijian food, slowly steamed in banana leaves in an earth oven.
While you might feel like you're miles from anywhere, all cottages come well equipped with WiFi and flat-screen LCD TVs. The cottages are all within easy walking distance of a range of activities, including coconut husking, guided walks, kayaking, snorkeling and table tennis.
To book a cottage in paradise, visit the website
---
The Mamanucas
The Mamanucas are a chain of 20 islands near Nadi and Denarau. Here, at the filming location of 'Cast Away' and 'Survivor', you really will feel as if you have slipped onto a film set – or into a dream! In crystal clear waters you can try your hand at windsurfing, parasailing, sailing, diving, or even dolphin watching. Whether you're a solo traveller looking for an adventure, a couple hoping for romance or a family flying out to have fun, you will undoubtedly find something to inspire and delight you on The Mamanucas.
---
 Cruise around the islands
If you can't bear to stay in one place for two long, why not take a luxurious boat trip around the warm waters, following spectacular coastlines from the comfort of a fully equipped yacht.
Legend Cruises
Legend Cruises offers luxury transfers to Mamanuca Island Resorts, where you can choose from full or half day charters aboard the Sun Sport Sea Ray – a 63ft vessel with all the amenities plus champaigne cocktails and tropical fruit skewers upon arrival.
Book your Legend Cruise
Bel'Mare Cruise
Hop onboard this 86ft motor catamaran, available for crewed charters for up to 45 day guests, of six guests staying overnight in three state rooms each with en-suite bathrooms. Every day a gourmet lunch is prepared onboard, paired with New Zealand wines, local beers and soft drinks. The boat will sail to a number of popular swimming and snorkel spots, and guests have free reign over the onboard kayaks, jet skis and deck space.
Book a Bel'Mare Cruise
And to end on a very tempting note, here's a video that will transport you aboard a Fijian Bel'Mare Cruise: