Exploring New Frontiers with Craghoppers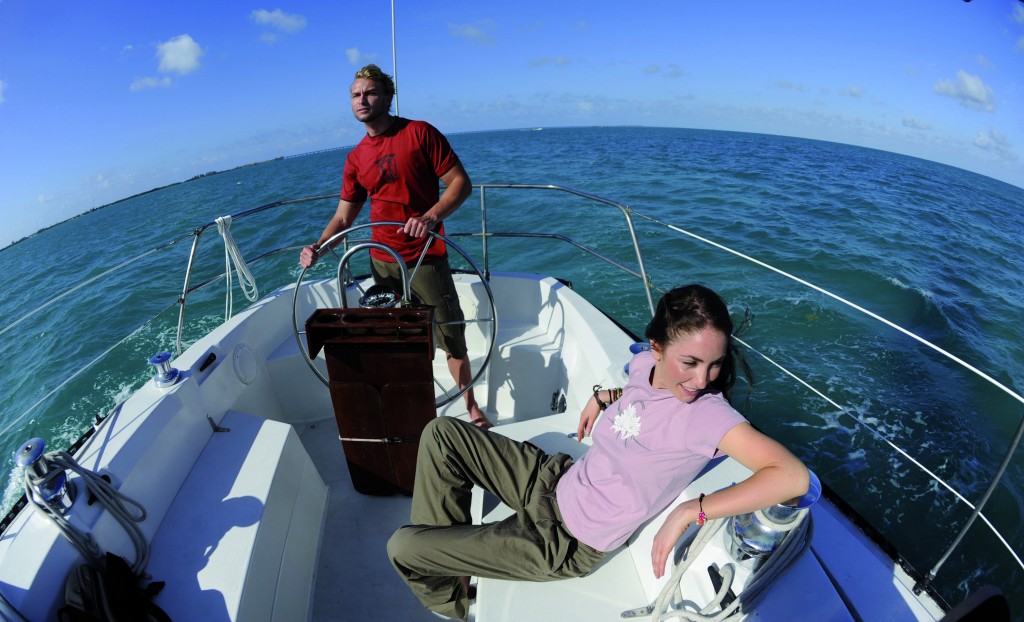 We get an inside look at Craghoppers, one of the UK's most successful travel clothing brands

What's the story behind this famous brand?
A true British brand, Craghoppers began as a meeting of minds in 1965 in a makeshift clothing workshop in Batley, Yorkshire. The brand had the Peak District on its doorstep, but Mount Everest was in its sights. However, they understood one thing: "you go prepared, or you don't go". Unable to find the kind of performance and protective fabrics they needed to tackle such a challenge, the group decided to make their own gear, and Craghoppers was born.
How does Craghoppers compete with other outdoors/travel brands?
Craghoppers' survival and on-going success is greatly attributed to understanding the needs of its existing customers as well as recognising the developing needs of a constantly evolving market. By consistently adapting its offering in line with these, the brand has managed to stay ahead of its competitors and at the forefront of the industry.
As a pioneer of smart protective fabric technologies, Craghoppers has become a leader in the travel clothing market and its travel range, NosiLife, is distinguished by its ground breaking world exclusive insect repellent fabric innovation.
NosiLife was at the time, and still is today, a huge USP for Craghoppers as they are the only brand worldwide to offer this fabric technology and one of the few to offer the whole family a range of permanent insect repellent clothing from t-shirts to trousers. The full NosiLife range has been designed with the traveller in mind, with added features and benefits such as sun protection, security pockets, drying loops, dry bags and sunglasses wipes, plus plenty more.
What have some of the company's biggest milestones been over the years?
Success of the Kiwi Trouser
Behind every stitch of Craghoppers' gear lies almost 50 years of outdoor experience, 50 years of intuitive design, 50 years of meticulous construction and 50 years of fun. Today the brand is a firm favourite on both the hillside and the high street, with its flagship Kiwi Trouser now the best-selling walking trouser in Europe, making it one of the UK's leading outdoor apparel brands.
Bear Grylls Partnership
A long-time partner of Craghoppers in the UK is survival expert Bear Grylls. The relationship with Bear began in 2007 and has flourished over the last six years.
Craghoppers were looking for a true survival expert to put their kit through its paces and Bear was seeking a brand to develop a clothing range with – not just a product to stick his name to. Bear works closely with the team during the design process and then goes on to rigorously field test the Bear Grylls by Craghoppers apparel in some of the toughest conditions in the world.  Bear justly makes a great ambassador for the brand as he characterises the true spirit of the brand and helps to differentiate Craghoppers in a competitive marketplace. Craghoppers is looking forward to continuing to work with Bear in the future.
DofE Partnership
Craghoppers is proud to collaborate with the Duke of Edinburgh organisation. Part of the DofE recommended kit list, Craghoppers DofE range uses fabrics and technology from its main collection. Craghoppers has ensured that the range is appealing to this younger audience through the use of vibrant colours and flattering fits, resulting in fashionable yet functional garments, which perform in a multitude of environments.
One of the biggest milestones for Craghoppers in recent years is the brand's successful launch in the United States, one of the largest and most competitive outdoor markets in the world.
After initial testing in 2009, the brand officially launched stateside in May 2011, introducing a unique range of performance travel and outdoor apparel to millions of outdoor enthusiasts across North America. Since then, Craghoppers has opened a dedicated distribution facility in Seattle, WA., a North America headquarters in New Market, NH.  complete with brand showroom, and has developed a strong following in the outdoor industry.
Dian Fossey 'Hope' Campaign
In 2014 Craghoppers launched a campaign to raise awareness for the Dian Fossey Gorilla Fund in Rwanda and produced a short documentary entitled 'Hope' which revisits the mountain gorillas at the Volcanoes National Park, nearly 47 years after Dian Fossey began her work in the region.
With exclusive access to the Dian Fossey Gorilla Fund's Karisoke Research Center, the documentary gives new meaning to the term conservation as it explores the extreme, intensive and sometimes-dangerous methods employed to protect the great apes. Hope aims to send out a clear message to the world – we must support the people protecting the mountain gorillas – they are the gorillas' only hope of survival. Hope is available to view online at http://www.craghoppers.com and its makers, Craghoppers, are encouraging as many people as possible to view, share and comment on the documentary via social media to help raise awareness.
The clothing company is a sponsor of the charity. In 2013 it donated £45,000 worth of kit from its NosiLife and Kiwi range to help the trackers and anti-poaching patrols as they go about their daily monitoring in difficult conditions. As well as making the film, Craghoppers is selling a specially designed t-shirt with £5 from the sale of each top going directly to the Dian Fossey Gorilla Fund International.
National Geographic Partnership
In 2014 National Geographic selected Craghoppers adventure travel apparel as an exclusive licensed apparel partner for North America, providing National Geographic-branded apparel for the United States, Canada, and Mexico at stand-alone retail and online stores.  Select key styles will be specifically manufactured for the National Geographic-branded product line.
---
For more information about Craghoppers and all the great gear they offer, visit their website.
Craghoppers have a great YouTube channel you can subscribe to. Here's one video to get wanderlust stirring in your belly!