Rural Tourism Business Named Finalists in National Awards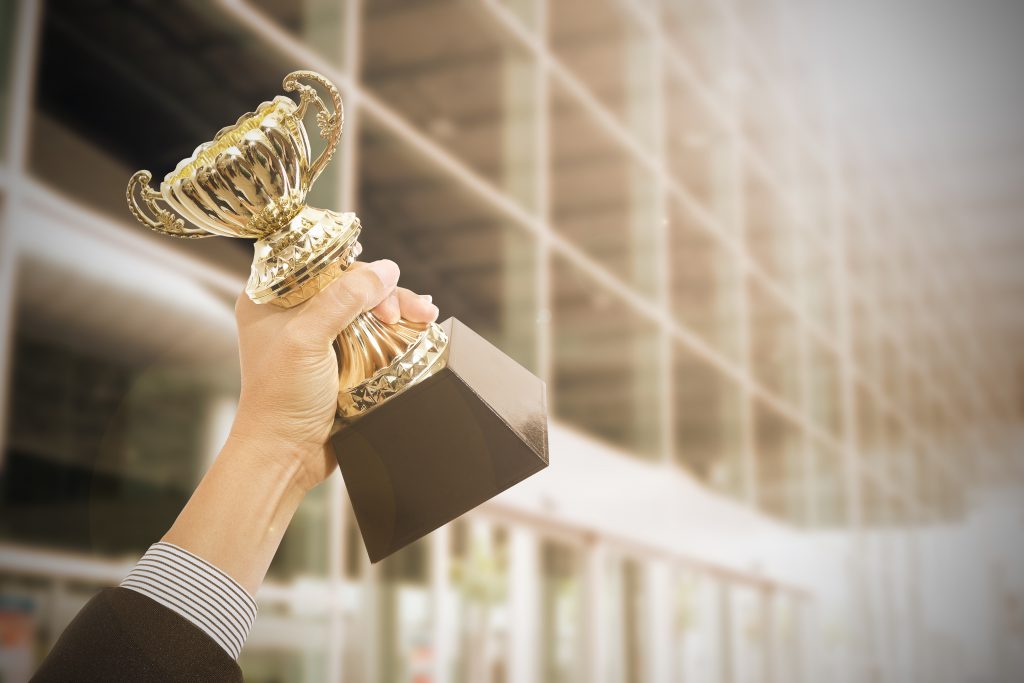 The cream of the country's rural tourism – from fully disabled-accessible cottages to the best in farm visitor education – have been rewarded by being named finalists for Best Rural Tourism Business in the Rural Business Awards (RBAs) 2017. The awards, run in partnership with the CLA and Amazon, are the only UK-wide programme dedicated to showcasing the success of rural businesses. Now in their third year and with nearly three times as many entries as in 2016, they are split into 13 sections with one category winner also crowned overall Champion of Champions on the night.
"The depth and breadth of this year's shortlist demonstrates the incredible creativity and entrepreneurial spirit of rural businesses," said Doug Gurr, UK Country Manager, Amazon. "There was stiff competition to get shortlisted, so I want to congratulate all the companies that entered and celebrate their work in building growing businesses, creating jobs, and innovating in rural Britain. Good luck to them all." 
The tourism category of the awards saw more entries than any other with fantastic businesses the length of Britain sending in their entries. Those have now been whittled down to five finalists:
Hoe Grange Holidays offer cosy log cabins and luxurious glamping pods set in a working farm amid stunning Peak District landscape. Over the past decade, Hoe Grange Holidays has become a specialist in accessible accommodation, winning many national awards. The log cabins are fully wheelchair accessible with wet room showers and a wide range of additional specialist equipment, such as a mobile hoist and electric profile beds. Guests with disabilities can also hire the Boma 7 off-road wheelchair. Hoe Grange Holidays is child-friendly, dog-friendly and even offers guests the opportunity to bring their own horse on holiday! When David and Felicity Brown first investigated self-catering tourism to supplement their dairy farm income in 2005, market research showed there was a large supply of standard self-catering properties in the Peak District but a lack of accessible accommodation. With nine million people registered disabled nationally, but only 1,000 National Accessible Scheme rated holiday properties, the couple spotted a gap in the market to provide quality accessible accommodation with a "home from home" feel. Judges thought Hoe Grange Holidays was a great idea and an excellent business based on a solid premise, with sound energy-efficient principles.
Barleylands Farm Park and Craft Village is a working arable farm in Essex, which has been turned into a popular visitor attraction. The enterprise is run by the Philpot family who believe it is important to teach visitors where their food comes from and the hard work farmers do to put food on all our plates. This is achieved through a farming museum, cookery sessions and interactive activities. The farm museum, called "The Discovery Barn" provides an experience for schools and visitors where children can grind wheat, match seeds to food, make healthy lunchboxes, learn about food miles, and sample milking methods from the past. Many visitors come from urban areas to enjoy the rural experiences that are on offer. With more than 60 units with everything from glass blowing to pottery, floristry, patchwork, knitting and wood turning, the Craft Village gives visitors the experience of shopping in the country, and not on the high street. Judges felt Barleyfields was a "really impressive entry" and a super business, which showed huge energy, commitment and scope. 
The Rookery, situated in the shadow of Pendle Hill in Lancashire, is a lovingly created holiday cottage built by owners Danielle and Ben Coates. Featuring whittled woodwork created by Ben – a carpenter – to industrial inspired lighting, The Rookery has been built with sustainability and energy efficiency at the forefront of the design process and has been highly successful since it opened, with a 90 per cent occupancy rate and a visitor return rate of more than 70 per cent. Judges loved The Rookery, saying it offered "a truly differentiated visitor experience".
Ceridwen Centre Ltd is an eco-minded holiday, course, retreat, event and wedding venue on a 40-acre organic farm in the Teifi Valley in West Wales. With the potential to accommodate more than 60 people in glamping accommodation including yurts, a Romany caravan, a double decker bus, eco pod, upcycled static caravans as well as converted traditional stone buildings, Ceridwen is licensed for wedding ceremonies in The Old Dairy and Green Oak Pagoda and holds receptions in a giant tipi, attracting more than 2000 people a year to Wales. The farm is fully organic and still has 12 acres of oats, wildflower hay meadows and a small organic market garden growing veg for visitors and courses. Holders of the Gold Award for Best Sustainable Tourism Business in the Carmarthenshire Tourism awards for the last four years, Ceridwen's owners care greatly about the rural environment with energy demands served by biomass, solar thermal and solar PV. Employing up to 20 local staff, judges thought Ceridwen was an interesting, unique idea with "brilliant green credentials".
Humble Bee Leisure is a working arable farm with sheep and cattle on the Yorkshire Wolds, near the East Coast. Glamping accommodation is provided all year round with wigwams, yurts, bell tents and en suite wigwams with wood fired hot tubs, plus three idyllic cottages with hot tubs. Humble Bee's contribution to the rural economy includes sending crops to local suppliers, including potatoes to McCains, with rare breed pigs reared on the farm and butchered locally, following a direct 'farm to fork' journey. Guests can see sows and piglets at certain times of year with the flock of Texel sheep being 'stars of the show' in March during lambing season. Judges felt Humble Bee was a glamping business that was really thinking about accessibility.
The RBAs are the brainchild of Leicestershire businesswomen Anna Price and Jemma Clifford, who wanted to showcase the wealth of entrepreneurial talent in rural areas of Britain – a sector of the economy they felt was all-too-often overlooked in favour of large city-based firms. 
The awards are organised by rural businesses for rural businesses and judged by people who understand the rural sector, which is growing rapidly and employs in excess of 3.4 million people in more than 600,000 businesses across the UK. 
Awards co-founder Jemma Clifford said: "The Rural Business Awards, now in its third year, gives rural enterprises of all sizes the opportunity to showcase their success and the contribution they are making to our thriving rural economy – just the firms that have entered in 2017 have combined turnovers well in excess of £70m."
"Tourism is such a vital part of the British rural economy, with businesses the length of the Isles helping the whole country flourish by encouraging visitors to enjoy our glorious, green, diverse rural scenery. This was the most popular category of our awards this year and we really have seen some stunning entries, from a range of business which demonstrated not only strong financials but a deep commitment to things that really matter: accessibility and the environment."
Helen Woolley, director general of the CLA, said: "Each of these outstanding rural businesses deserves a place in the final. They have shown great expertise in their field and have a real understanding of how their business fits into the rural economy. I wish each and every one good luck at the awards ceremony in October."
This year's glittering RBA awards ceremony will be held at Denbies Wine Estates in Surrey on October 5.