A Taste of the Exotic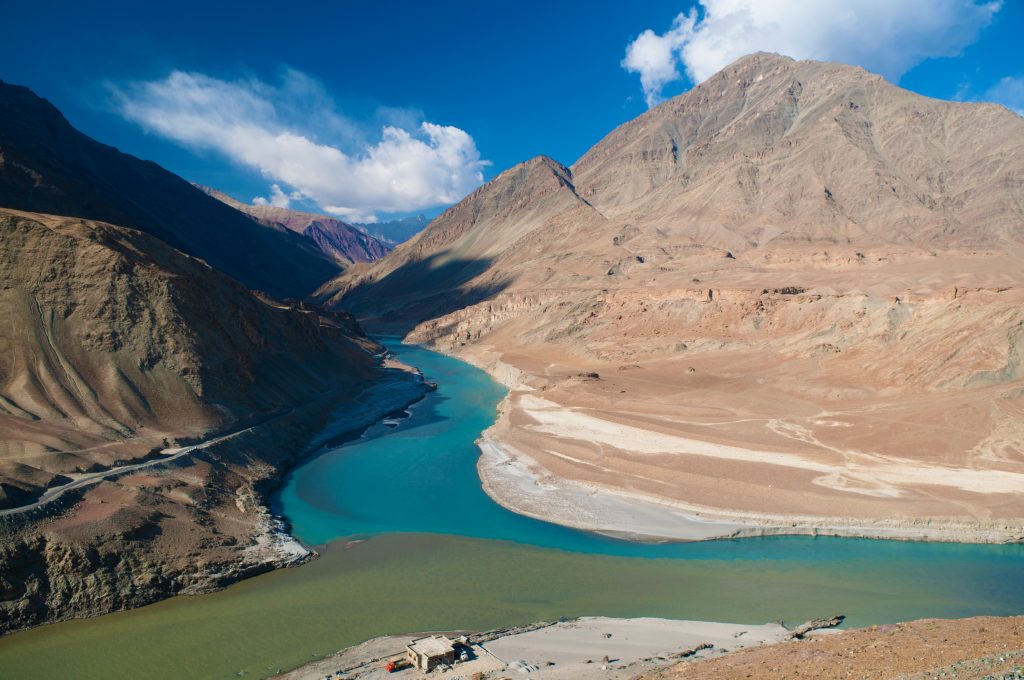 There is much deliberation surrounding the unanswered question: do Eastern World countries – India and Sri Lanka in particular – make suitable holiday destinations? Well here at Inspired Travel, we say yes, they make just as good a holiday destination as popular western countries, and here's why…
Originally residing on a different tectonic plate to other Asian countries, India is a country that benefits the world with its beautiful landmarks and wonderfully vibrant culture. The two plates collided millions of years ago, producing the impressive Himalayas – a mountain range that almost completely blocks off India from the surrounding area, but also created one very large, culturally intriguing nation. India is one of the most culture-infused and religion-based sub-continents to exist, overflowing with colour and history, making it an incredibly interesting and eye-opening destination for any traveller. One thing you can definitely say is that there's nothing boring about India! So what does India actually have to offer?
Indian history and nature are some of its main attractions, partly because it is among the oldest and most interesting civilizations in the world, which began in the Indus River Valley, home to the famous Indus River (one of the longest rivers in Asia). The water that makes up the Indus River generally comes from melting glaciers and natural springs from the mountains that surround it. Today, South Asia experiences an annual change of wind direction – famously known as 'monsoon' season – which usually hosts enormous amounts of rain, causing irregular but promised floods. Although this may sound daunting, monsoon season occurs at a specific time of the year, so if you're hoping to visit the stunning sub-continent, it's important to carefully choose when. India is also home to amazing stretches of river, along with a variety of landforms to experience, from the deep tropical jungles to the soft sands of Jaisalmer. Animal-lovers won't be short of excitement in India as it's also the only country to be the host of completely natural habitats for the Tiger and the Lion.
So, when is the right time to visit India? This all depends on what in particular you are looking for during your trip. For the sun-lovers out there, the most rewarding time to take a trip to India would be between October and February, whilst the scorching Sun is present almost permanently. Later months, between February and May tend to be a lot more humid. For animal lovers who would enjoy spending their time searching for rare wild animals like Tigers and Elephants, the drier months such as April, May and June would be best. However, these are also the hottest months so best be sure you can handle the heat! For those who enjoy a more physically-challenging holiday and adventure alongn the way, monsoon season should be avoided; March or April time will generally be the best time of year for activities such as hiking. Heat can also dwindle in India, especially in central regions. December and January are the winter months and, although still warm in comparison to our little island, temperatures can drop quite low, so you may still need to wrap up warm!
India is one of the most diverse places to see in terms of its local culture and day-to-day-life. It is home to people from all different walks of life: the world's richest and poorest residents along with having the third largest group of middle class people on the Earth. It's safe to say, the population here is huge. A large amount of the Indian population is based in what we would view as dire living situations, often in staggering poverty, whilst the rest live in more well-off, urban areas that play more into a western attitude of comfort. So whether you're interested in India's ancient background or cutting edge of various technologies, there's something for you!
Faith and religion are key to many lives in India, but the people don't share just one. India is the home of many different religions and beliefs: from Muslim to Buddhist. It has the one of the largest diversity of languages, religions and races and has become the birthplace of two of the four most common religions in the world. Before 300 AD, India was one of the only societies that welcomed mistreated religions with open arms, such as Christianity and Judaism and the significance of this act is apparent today. These religions, and life in general is celebrated here more than any other place on Earth. Indian festivals – approximately 300 a year – are among the most celebrated in the world, with many different celebrations for different times of the year. One of the most renowned Indian festivals is Diwali, otherwise known as the Festival of Lights. Diwali is an ancient Hindu festival that takes place in the Autumn for the northern hemisphere, or Spring for the southern hemisphere. Arguably the most important Hindu festival, Diwali signifies the victory of light over darkness, or in other words, good over evil. On Diwali night, people dress up in their best outfits, light up candles and lamps and take part in prayers, or puja – most commonly to Lakshmi – the Goddess of fertility and prosperity, and although this is an Indian festival it is celebrated all over the world. However, if this annual celebration doesn't tickle your fancy there are various other Indian festivals you might enjoy: Holi, otherwise known as the Festival of Colours; Dusshera, which signifies the death of 'the demon'; Ravana at the hands of Lord Rama; Krishna Janmashtami, the annual birthday celebration of Lord Krishna; and many many more.
In a lot of Asian countries and India in particular, food is not just food – it's also an important part of their culture. However, they have a huge diversity of food that tends to vary by state. For example, Telugas and Rejasthanis tend to have super-spicy foods, Tamils have dosas and idlies, Gujrathis have mouth-watering thalis, Malayalis like their coconut-flavoured dishes while Bengalis have appetising sweets. What better way to get involved in the Indian culture than trying all of their famous foods? After all, you wouldn't be experiencing India if you didn't. The flavours that fill these foods spread further than just India – as do a fair amount of the celebrations that occur too – in particular over to the island of Sri Lanka.
Sri Lanka, known formerly as Ceylon, is a tiny island nation south of India in the Indian Ocean with a history expanding over 3000 years. It has rugged landscape, filled with rainforest, diverse wildlife, rolling hills and endless beaches. Many of Sri Lanka's neighbours have influenced the country's culture, especially India. One of the joys of travelling in Sri Lanka, among the many that there are is the delicious, spice-rich food with delicious aromas that fill the streets and exude out of homes. Its cuisine often reflects its history as a maritime hub, with one of the most famous dishes, Kool, a seafood broth from containing crab, fish, cuttlefish, prawns, and crayfish. Some of the staples of Sri Lankan cuisine are rice, coconut, and spices, most often served within and as a side to curries.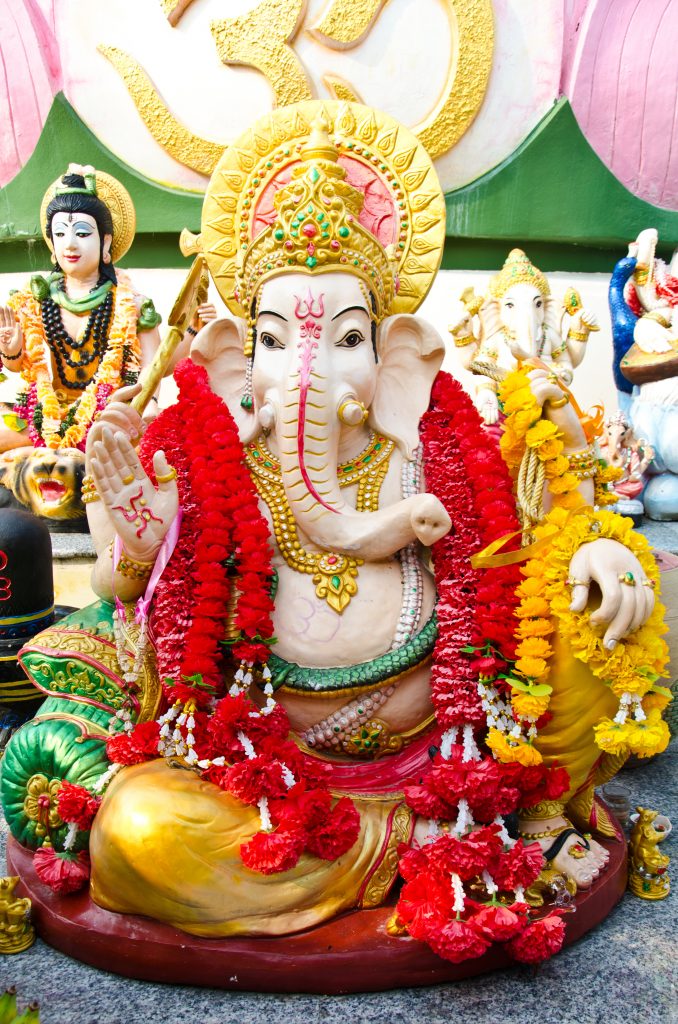 The island is home to large groups of Sri Lankan and Indian Tamils, Moors, Burghers, Malays, Kaffirs and the aboriginal Vedda – similar to India, the culture is defined by its diversity of ethnic groups, religions and languages. It also has a rich Buddhist heritage, with the first known Buddhist writings of Sri Lanka, the Pāli Canon, dating back to 29 BC. Sri Lanka is famed for its ancient Buddhist ruins, including the 5th-century citadel Sigiriya, with its palace and frescoes, and the sacred city of Anuradhapura, which is a wonderful place to explore should you visit here. This is the pleasant and sprawling capital city of the northern central province, which is now a UNESCO World Heritage Site, defined by its ancient history and architecture.
With nearly 1600 km of palm fringed coastline and pristine beaches to enjoy, Sri Lanka is an ideal destination for sunbathers. However, like India, it's best to carefully plan when and where to go in Sri Lanka on holiday. The Yala monsoon season is between May and August, bringing rain to the south and west coasts plus the Hill Country. The weather in the North and East is best at these times of year, however when The Maha monsoon season hits between October to January, the East, North and Ancient Cities are kept very wet. The best of the southern beaches include Tangalla, Beruwala, Mirissa, Bentota and Unawatuna, but for the travellers who wish to discover, much of the east coast is secluded and undisturbed. Arugam Bay and Uppuveli beach are some of the most popular beaches here, whilst in the west is the Negambo lagoon, famed for lobster harvesting and with beaches much-loved by the locals.
April and September here offer the best odds for good weather countrywide, and high season is between December and March, when the Hill Country, plus west and south coast beaches fill to capacity. The Hill Country provides the traveller with idyllic, golden beaches, forests and waterfalls: an area where you can walk in the footsteps of Buddha and enjoy the astoundingly beautiful views. The north and the south region here provide two different perspectives of the Sri Lankan culture and landscape. The northern portion, around the historic city of Kandy, was home to Sri Lanka's last independent kingdom, which survived two centuries of colonial incursions before finally falling to the British in 1815. This region is still heavily influenced by its past, but the independent Sinhalese tradition lives on, encapsulated by music, dance, architecture, ancient relics and festivals.
In contrast, the southern hill country holds a largely British character, as it's predominantly a product of the British colonial era, when tea was introduced to the island. The town of Nuwara Eliya provides the best base for visiting the Horton Plains, a National Park in the central highlands, covered by montane grassland and cloud forest, where you will find World's End – a sheer cliff, with a drop of about 4,000 feet looking over the Plains. To the south, in Uva Province, a string of small towns and villages offer marvellous views and walks through the hills and tea plantations and get a feel for the local lifestyle and this wonderful country's history.
There's no reason to exclude India and Sri Lanka from your list of travel destinations. It has a plethora of beauty, activity, sights and taste sensations to offer, all the while providing an intriguing cultural shift for you to wrap your head around. Whether you're into your food, physical activities, festivals or picturesque scenes, there's something for everyone in this part of the world, and it's certainly not one to miss!