An Unmissable Treat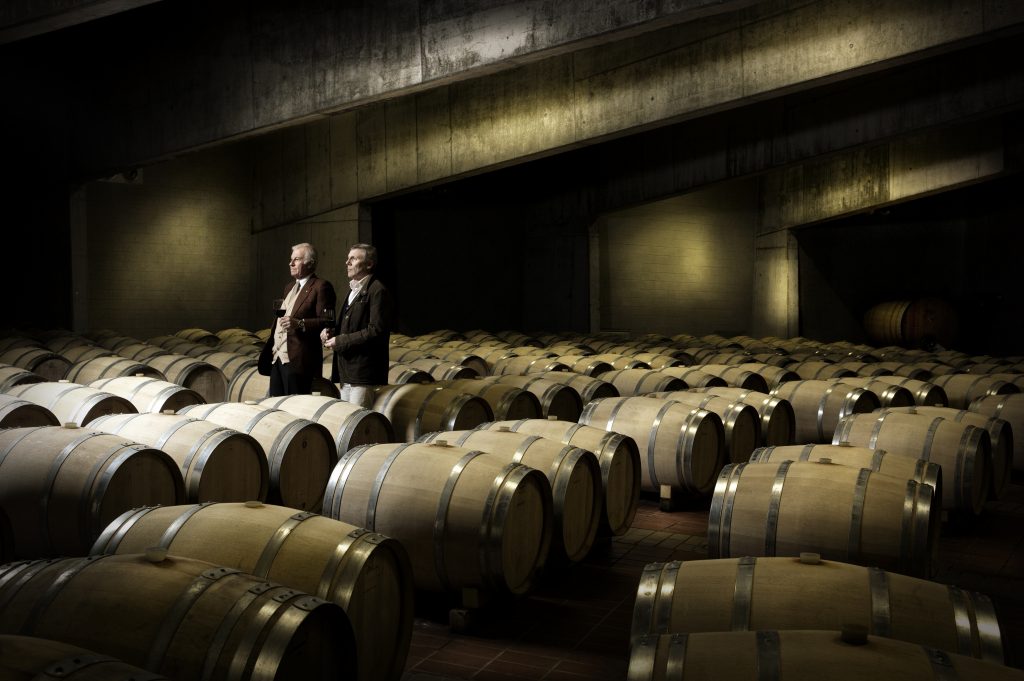 Located just a few hours drive from the Italian Riviera and nestled within what is known as Italy's 'Food Valley', lies the charming city of Parma. Claire McKeever reviews her experience of the 'City of Gastronomy'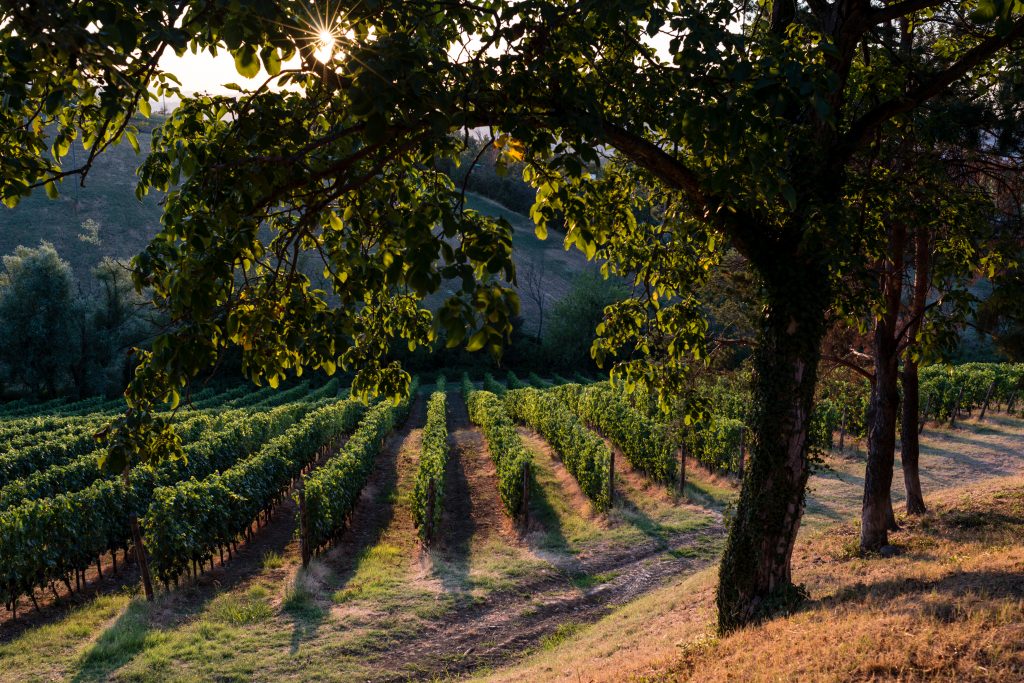 Having recently been awarded "City of Gastronomy" in the UNESCO Creative Cities Network, the city has now rightfully secured its position as one of Italy's – if not the world's – most exciting places to eat and drink. In addition to its gastronomic success, Parma holds some of the country's most beautiful architecture and is home to theatres and museums that are so charming they need to be seen to be believed. As the current Deputy Mayor of Parma puts it: "Parma is not Rome, Florence or Venice but you can enjoy a long weekend here, with many surprising treasures".
Foodie Favourites
Parma will spoil you with its selection of eateries offering delicacies such as cured ham, truffle, porcini mushroom, parmesan cheese, alongside a vast selection of wines. The "proscuitto di Parma" (Parma ham) is very closely protected by the DOP (Protected Designation of Origin), to ensure that the product retains its quality and authenticity. Most restaurant menus and products (including all of the below) bear the DOP stamp of approval so customers can rest assured they are only sampling the best.
Borgo 20, is a modern and contemporary restaurant thats sits along one of the city centre's quiet cobblestoned streets. The warm lighting and beautifully decorated tables provide a relaxing atmosphere as you sample foods such as ham aged for five years, three year old prosciutto, homemade focaccia bread and black truffle.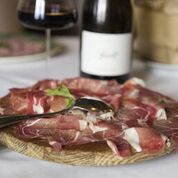 Michelin starred Al Tramezzo is an intimate and traditional restaurant lying just outside of the city. It offers an impressive tasting menu based on produce the Parma-born chef has sourced from local suppliers. Their menu has included a starter of local ricotta cheese and forty-month-aged ham; followed by pumpkin cream with parmesan encrusted pork; main of suckling pig with roasted potatoes and a Parma Violet infused dessert to finish.
For an extremely authentic Parma foodie experience, the family-run Podere Cadassa Al Vedere is a must. The rustic building, situated in the countryside, has been a family home and business since 1780. Run by the Bergonzi family, the business offers a tour to its basement, where various charcuterie hang from the roof and can be made available to sample or purchase and take home. In another quarter of the building is a large dining room, where diners are treated to a special menu prepared by Enrico Bergonzi, the "Chef de Cuisine". A truly authentic and heavenly experience for anyone wanting to experiment with Italy's finest flavours.
Within the city are also a number of delicatessans, where visitors can stock up on Parma's many foodie favourites. One such place is Salumeria Grisenti, a family-run deli that has been running in the historic centre of Parma for over fifty years. However, if you are waning the ultimate experience then Food Valley Travel offers a great "Street Food Walking Tour", stopping at Salumeria Grisenti and many other great eateries within the city.
A Side of Win
As is custom in Italy, food is often accompanied by wine and – if you are that way inclined – Parma has many excellent ones to choose from.
A popular wine label is Monte delle Vigne, a family-run wine production that has vineyards spread across sixty hectares of land in the hills of Parma. The different bottles of wine that are produced here come from a variety of grapes, including Merlot, Cabernet Franc, Malvasia di Candia, Sauvignon, Chardonnay and Lambrusco. Lambrusco is known to many as a cheap sparkling wine but Monte delle Vigne seems to be changing this reputation with its production of a surprisingly good red and white option.
Cultural and Historical Highlights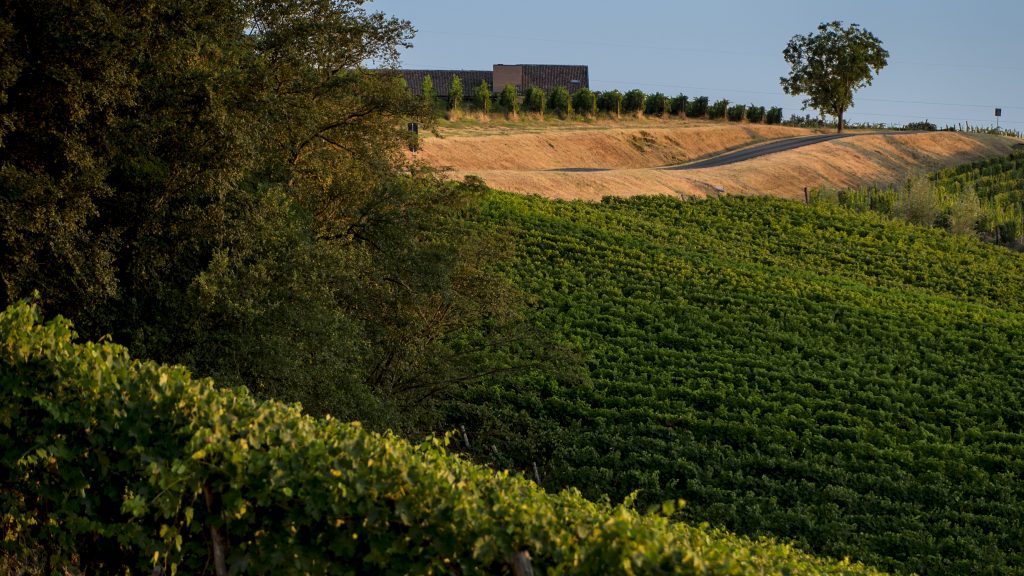 Founded by the Romans in early BC, Parma is naturally seeping in historical features. This includes an ancient road situated in the main square, used by the Romans o access nearby cities such as Bologna and Modena, and wherein lies the impressive 'Baptistry', a building originally constructed in the 1100s. Also lying just a few steps away, is the city's Cathedral, which, in itself, is a beautiful sight to behold.
Wonder further through the city and you will come across the traditional Regio Theatre, an opera house seating up to twelve hundred people. The opera house first opened in the early 1800s and it is where the world-famous composer, Giuseppe Verdi, made his fame. Today, the building still opens it doors to the public; offering world class performances to audiences as they sit under stunning frescoes and an impressive 1100kg Parisian chandelier.
Another theatre based within the city is Teatro Farnese, built in 1618 and made entirely from wood. The theatre was commissioned by the Duke of Parma, Ranuccio Farnese, at the time, in preparation for a visit from the Duke of Tuscany, whose daughter Farnese was keen to marry his son. The Duke of Tuscany didn't make it to Parma on that occasion but he did eventually visit when his daughter married the Duke's son in a ceremony at the theatre ten years later. The theatre was almost completely destroyed by WW2 but was resurrected in the late 1950s, using the original building methods that had been used hundreds of years before. (Open to visitors every day except Monday.)
Surrounding Teatro Farnese is Palazzo della Pilotta, previously the palace occupied by the Farnese family during their dukedom. The palace was also greatly damaged by WW2 but still retains its scaling walls and large courtyards to wander round.
Only opening its doors to the public in May 2015, the CSAC (Study Centre and Communication Archive) is a new and intriguing addition to Parma's cultural activities. The religious abbey-turned-archive museum is located only a few kilometres from the city centre and stores some of the country's most fascinating creative works. The museum has in its archives over 10 million different pieces of work, many of which date back to the early 19th Century. A selection of pieces is displayed on rotation and has included items such as: designer Gianni Versace's original sketchings; vintage photographs; posters of 1960s Italian adverts and various modern sculptures.
A BRIEF HOTEL GUIDE
Grand Hotel de La Ville
Largo Piero Calamandrei, 11, 43121
Rooms from €375 per night
NH Hotel Parma
Rooms from €190 per night
Palace Hotel Maria Luigia
Rooms from €90 per night
Pio B&B
Rooms from €90 per night
By Claire McKeever