Celebrating the 60th Anniversary of Ghanaian Independence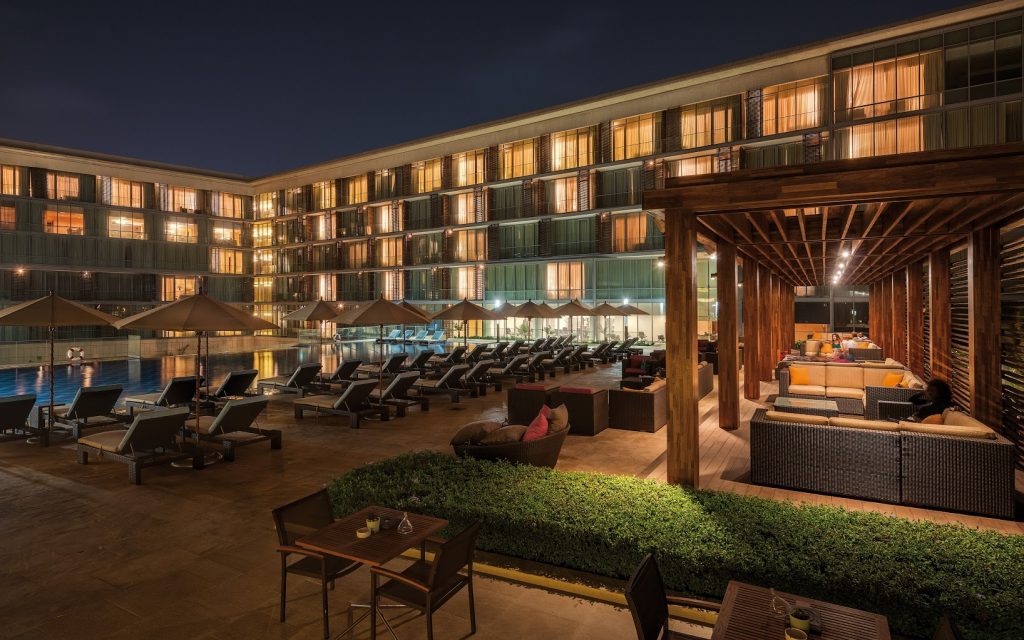 Ghana will celebrate 60 years of Independence on 6th March 2017, marking the end of colonial rule and the beginning of independence. With this key anniversary, the spotlight is on Ghana and in particular the capital Accra, which has recently been experiencing a new cultural revival with ground breaking development in construction, cultural and tourism perspective.
Kempinski Hotel Gold Coast City Accra is at the heart of Ghana's thriving cultural scene and is home to the contemporary Gallery 1957. The gallery which will be showcasing Ghanaian-Togolese multidisciplinary performer Va-Bene Elikem Fiatsi (also known as crazinisT artisT) and his 'Rituals of Becoming' exhibition over this historic anniversary.
Va-Bene Elikem Fiatsi (also known as crazinisT artisT) who will be producing a site-specific installation at Gallery 1957 which runs until March 12th 2017, created in collaboration with the Amsterdam based international curator Maria Rus Bojan. The exhibition will be using the body as a material and thought-provoking-tool to confront political and social issues. The work will be launched with a performance; extending the gallery's mission to promote contemporary art in Ghana. Consisting of a theatrical installation that displays multichannel video projections, a readymade sculpture and a performance from the artist, the exhibition explores the assumed distinctions between gender identity, class, political injustice, violence and the objectification of humans.
Kempinski Hotel Gold Coast City Accra, is surrounded by an emerging cultural scene including Accra's first wine/champagne bar and private members' nightclubs in close proximity, and a contemporary art gallery housed within the hotel. Accra has also seen Nick House of London Mahiki fame open the hotly anticipated Carbon nightclub earlier this year, in addition to the construction of Accra's first green building. Up and coming local Ghanaian designers also are hitting an international audience such as Christie Brown. There are several exciting openings coming later in 2017 including one of the largest spas in West Africa within the Kempinski and Accra's first luxury mall The Galleria which will be situated next door to the hotel.
The Galleria Mall, set to open later in 2017 will offer 6,000 sq.m of high-end retail and commercial office space with substantial underground parking. On offer will be a carefully selected tenant mix of both local favourites and premium international brands such as Hugo Boss, Versace and Roche Bobois opening flagship stores for the first time in Ghana. The Galleria will also house a unique food hall that will combine a traditional market feel with the latest modern interventions. Retail food outlets, dining areas, coffee bars and an outside terrace all combine to create an exciting offering.
Kempinski Hotel Gold Coast City (www.kempinski.com/en/accra/hotel-gold-coast-city/), offers rooms from £223 per room, per night.