Discover the World by Private Jet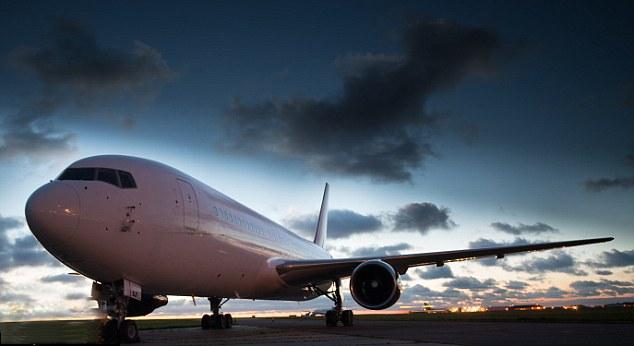 Captain's Choice private jet tours offer global travel at the height of luxury
.
Imagine that you could travel the world without any hassle, without airport queues, without buying multiple tickets or having to plan anything much further than what you're going to wear each day. Now imagine that you're setting off from Harrods terminal at Luton in a luxurious private jet, with good company and free-flowing champagne, towards some of the most breathtaking and exotic destinations on Earth. Could you ask for anything more?
Captain's Choice has been crafting exclusive itineraries to far-flung destinations for over 40 years now, offering discerning travellers a luxurious way to immerse themselves in different cultures and places. The cost of each trip covers everything, from overnight stays in five star hotels, to unlimited beer, wine and soft drinks onboard the aircraft. To add to the luxury, guests are looked after by an experienced team of attendants throughout the trip, including a tour doctor who can provide immediate healthcare if necessary.
---
Perfect for solo travellers
Travelling alone doesn't have to be a lonely experience – in fact, far from it. On most Captain's Choice tours, one third of passengers are solo travellers, and most find the whole experience a thoroughly social affair with plenty of chances to meet new people and make new friends. The night before departure, all those joining the tour by themselves are invited to a special welcome reception to ease them into the group and help them get to know their fellow solo passengers. For those worried about dining or exploring places alone, the tour escort team will always be on-hand to talk to and dine with – unless of course you'd prefer to be left to your own devices, in which case you are quite welcome to retire to your room early for a quiet dinner, or go for a wander and explore the sights and sounds of a new place by yourself.
Smooth transitions
Convenience is the crux of private jet travel. All Captain's Choice flights are planned carefully to transport passengers from place to place with no hassle, no undue waiting around and absolutely no discomfort. A good night sleep is absolutely essential when you are travelling to new places, as the whole experience is by nature very tiring. To help tour guests get the best night's sleep possible, all flights are scheduled during the day so that by the time it's time to go to bed, there is a luxurious five star hotel room available to retire to.
In addition, all itineraries are planned to minimise ground travel and get passengers as close to the destination as possible. While travelling through airports, expedited immigration and customs clearance is organised to minimise queuing, and VIP airport lounges are used wherever possible to provide ultimate comfort and privacy while waiting to board. In addition to this, all luggage is taken care of and delivered to the hotel rooms before the tour group arrives – so nobody need worry about lugging their things around from stop to stop.
---
What is included in the tour price?
All travel, including transfers
Five star accommodation, or the best available (sometimes in remote locations five star is not possible) at every destination
Informative sightseeing with local guides, including entrance fees
All meals, including regional banquets and entertainment
Drinks with dinner and bottled water whilst sightseeing
All tipping and taxes
A tour doctor
Personalised attention from an experienced team
All luggage arrangements
Activity programme with a choice of dining and sightseeing options
There are no hidden costs and many travellers find they don't have to spend a single penny while away – unless of course they wish to bring souvenirs home for family and friends.
---
Five new tours for 2014–2016
Five exciting new tours have been announced for 2014, all designed to take guests off the beaten tourist track and across some of the most breathtaking, fascinating and largely untravelled places on Earth. A wide range of truly awe-inspiring experiences have been organised by Captain's Choice founder Phil Asker and his team, including elephant trips up the legendary Amber Fort in India, a visit to luxurious Turkish Baths in Istanbul, and wild lemur sighting in Madagascar. Wherever you choose to go, you are sure to find something to sate your adventurous soul in these five Captain's Choice itineraries.
Exotic India & Mountain Kingdoms
25 September – 13 October 2014
Oman – India – Nepal – Bhutan
This tour takes guests on an inspiring journey through some of the most spiritual countries in the world, taking in the history, art, architecture and of course the culinary delights specific to these ancient nations.
You will travel in business class on an Airbus A319 from the Harrods terminal at Luton Airport, London, with 43 fellow passengers for 19 very special days.
The Silk Road & Beyond
3 September – 18 September 2014
OR
22 September – 8 October 2014
Turkey – China – Uzbekistan – Armenia – Georgia – Ukraine
Travel the legendary silk road, following in the footsteps of Alexander the Great, Genghis Khan and Marco Polo. This is one of the oldest and most significant trade routes in history, carving through thousands of miles to connect the ancient empires of China and Rome.
You will travel in business class on an Airbus A319 from the Harrods terminal at Luton Airport, London, with 43 fellow passengers for either 16 days on the first tour, or 17 days on the second.
Circumnavigation of The Globe
4 March – 26 March 2015
Mexico – Brazil – Easter Island – Tahiti – Australia – Cambodia – India – Tanzania
Heading west from the UK, you will discover a mix of cultures around the world, from ancient civilizations and extraordinary temples, to bustling metropolises and lively world-famous carnivals. These could quite possibly be the most diverse, breath-taking and eye-opening 22 days of your life.
You will travel on a Boeing 767 from the Harrods terminal at Luton Airport, London, with 91 fellow passengers for either 22 days of pure luxury around the globe.
Ultimate Africa
14 October 2014 – 7 November 2015
Ghana – Nambia – South Africa – Botswana – Zambia – Madagascar – Tanzania – Rwanda – Ethiopia
Discover the true heart of Africa on this 25-day trip zipping from country to country in the luxury of a private jet. Sample a huge range of cultures, foods and landscapes, from the mighty Victoria Falls, to the lush plains and incredible diversity of wildlife in the huge Serengeti National Park.
You will travel on an Airbus A319 from the Harrods terminal at Luton Airport, London, with 43 fellow passengers for 25 days.
Ultimate South America
8 April – 1 May 2016
Brazil – Falkland Islands – Chile – Argentina – Peru – Galapagos Islands – Bermuda
This huge and diverse continent is hiding a wealth of wildlife, culture and staggeringly beautiful landscapes that the tourist industry has barely touched. This tour takes guests all across South America, including a three day cruise to see the unique wildlife on the Galapagos islands, a trip to the cosmopolitan cities of Rio and Beunos Aires, and a fascinating visit to the sub-tropical island of Bermuda.
All five tours are meticulously planned to offer travellers the best the world has to offer. They offer a chance to experience things that most people can only ever imagine experiencing. Captain's Choice goes far beyond a holiday – these tours offer passengers a life affirming experience; a chance to become more aware of different places, people, cultures, landscapes and ways of life that seem so far from our own. And all of this enjoyed in luxurious surroundings, amongst friendly people, and looked after by experienced staff.
---
To find out more and to book your place on a private jet tour today, please visit the Captain's Choice website, or give the UK team a call on +44 845 603 576 to ask for a brochure.
This video from Captain's Choice gives you a taste of the five start treatment you could be enjoying: