Eat. Play. Love. Terre Blanche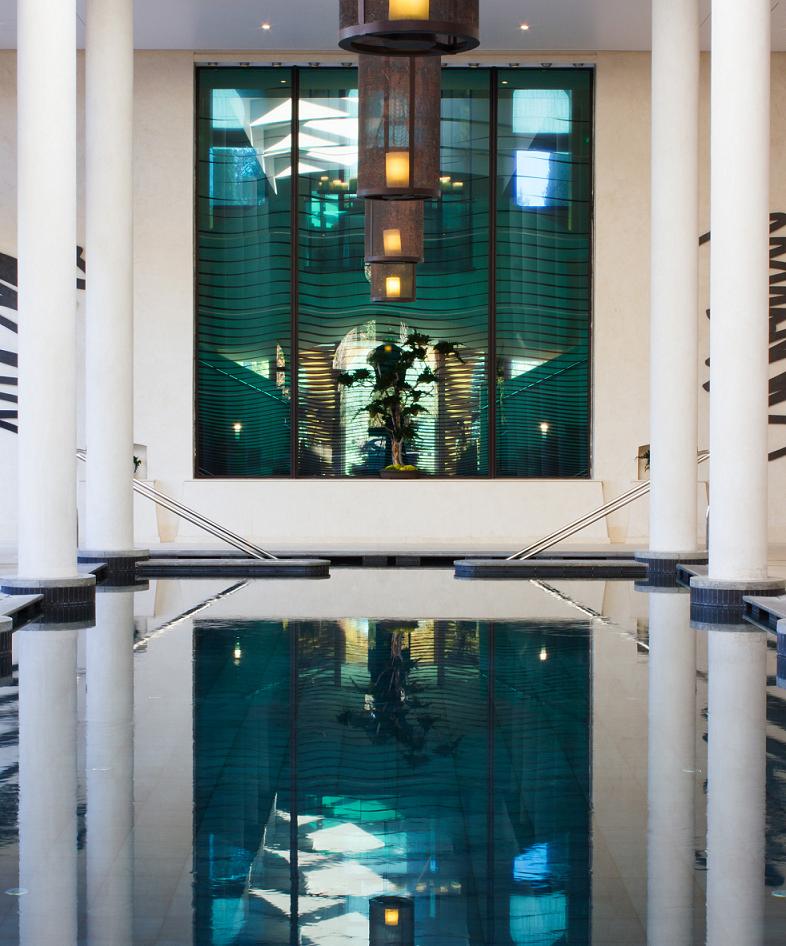 MD Lee Mansfield discovers luxury beyond measure at the Terre Blanche Spa Golf Hotel in Provence
We were greeted at Nice airport in true Terre Blanche style: with a luxury chauffer driven car that would take us right to the entrance of our destination. After a 40-minute drive through the spectacular South France landscape, past vineyards, craggy hills and historic villages – we finally pulled up outside the Terre Blanche Spa and Golf Hotel just north of Cannes. It was immediately clear that this was no ordinary hotel. This was a sprawling 300-hectare luxury estate nestled in the foothills of the Alps, home to woodland and lakes, five-star accommodation, a spa and two of Europe's most prestigious golf courses: Le Chateau and Le Riou – both landscaped by renowned Golf Architect, David Thomas.
Right from the beginning the service was excellent – truly five star. Staff were welcoming, polite and on hand to ensure that we had everything we wanted. Service at Terre Blanche forms an integral part of the experience – and an 'experience' it certainly was, from the stylish décor of the hotel itself, to the high standard of cuisine and activities on offer.
Being a golfing man, I couldn't wait to get out into the Provence sun and experience the winding fairways and fast greens of these championship courses for myself. The first thing that struck me was how well thought-out the courses were. They blended seamlessly with the surrounding landscape, with plenty of cleverly designed obstacles for a truly challenging game.
Anybody hoping to perfect their skills in the Riviera sunshine will be delighted to hear that Terre Blanche plays host to the David Leadbetter Academy – one of the most famous golfing academies in the world. This provides advanced coaching for people of all abilities, from beginners right up to professional level – plus a Junior Programme for budding pros aged between seven and 17.
On the subject of young people, there is also a Kids Club on site that is, as you might expect by now, in a league of its own. Just like the rest of Terre Blanche, everything in the Kids Club is designed to enhance the happiness and comfort of its guests – even the very little ones. Children will be spoilt for choice when it comes to facilities, which include a large swimming pool, two playrooms, a video game room and a wide range of workshops designed to sate inquisitive minds and get creative juices flowing.
Back on the golf course, we were having our own fun. On day one we played 18 holes before retiring to the golf club restaurant ­­– Les Caroubiers – for some well-deserved food. In true Provencal style, the décor was light and elegant, the wines well paired and local, and the gourmet food beautifully presented and frankly delicious. This was no wonder, seeing as Two Michelin Starred Chef Yannick Franques oversees all four restaurants.
If – and I stress 'if' – you feel the need to venture out of this self-contained golfing paradise, you're in an ideal spot for exploring the area. With the star-studded French Riviera to the South and the snowy Alps to the North, you can go for a ski in the morning and be back at the coast in the afternoon in time for a refreshing swim.
After a long, grueling (ahem) day in the sun, it was time to head to the spa for some pampering. If my mind wasn't already blown by the supreme level of luxury found in every nook and cranny of this sprawling resort, it was at the Terre Blanche Spa. It was magical. Set slightly apart from the main hotel, it was like a bubble of calm – if bubbles of calm contain 14 individual treatment rooms, relaxation beds, swan neck fountains, steam baths and a tranquil 20m pool. This one certainly did.
Once we were scrubbed, massaged, soaked and steamed to the point of Nirvana, we made our way back to our suite. The suites and villas at Terre Blanche are fitted with some nice technological comforts – including high speed Wifi and a flat-screen with multimedia consoles. Our villa had a big double bedroom, lounge, marble en-suite and a terrace with a terrific view over the golf course and surrounding villages.
The accommodation and facilities at Terre Blanche are ideal for families, couples and even business parties. The hotel boasts a number of superb conference rooms and what better place to discuss business than on the golf course? For those who fall in love with the Terre Blanche lifestyle, there is even an opportunity to purchase a plot of land on this private estate, along with a whole host of perks and services.
---
To find out more about real estate at Terre Blanche, telephone +33 (0)4 94 39 36 96.
To book your stay, either visit their website, or telephone +33 (0)4 94 39 90 00.