Four Romantic Getaways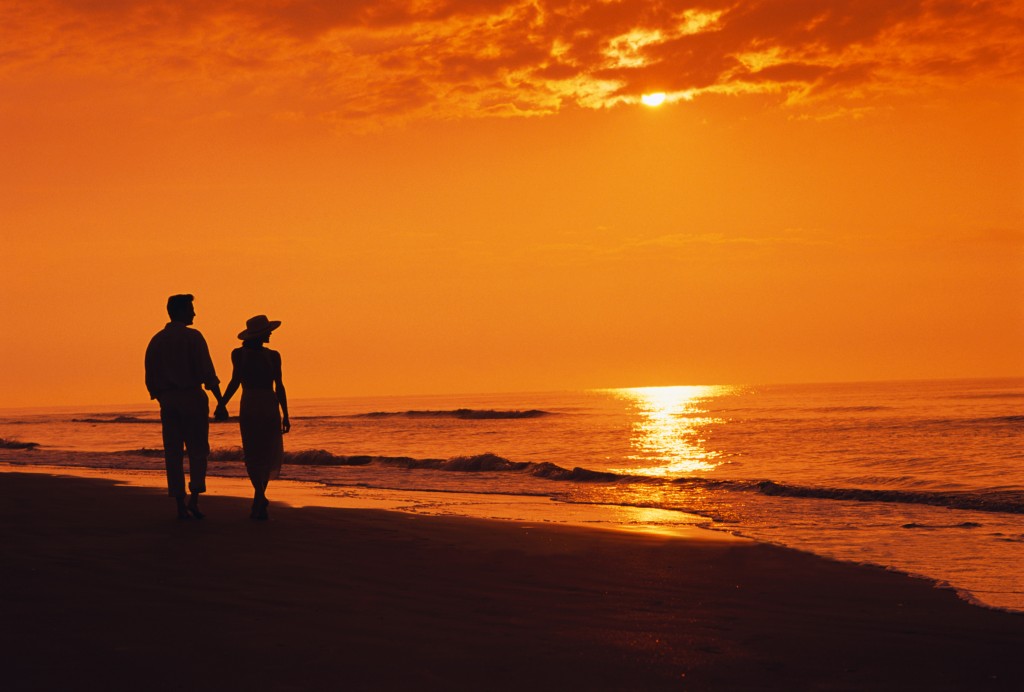 Forget Valentine's Day…here it's all about the Valentine's Holiday
t
It began with Romans running around the city naked, flogging each other with 'shaggy thongs' as a celebration of fertility, but today Valentine's Day is a little more refined. For most, it is a chance for couples, lovers and secret admirers to declare their adoration for each other with cards, chocolates, candlelit dinners and, for a lucky few – surprise trips to romantic destinations.
There is no better way to get to know someone than spending a few days or weeks on a romantic getaway with them in a new place, surrounded by beauty without the distractions from back home. Whether you're a nature lover, a culture vulture, or an adrenaline junky, we're sure you'll spark up a little amour in one of these hand-picked destinations for Valentine's Day…
---
Jumby Bay, Antigua
If the sound of secluded coves, sunset strolls and ocean-facing infinity pools appeals to you, then there is every chance you'll be seduced by Jumba Bay, a luxury spa resort two miles off the coast of Antigua. Having recently undergone a major renovation (it used to be a private estate), the hotel is now equipped with revamped modern-colonial style bedrooms, suites and private villas, three trendy restaurants, an outdoor spa, tennis courts and fitness centre. This is a hassle-free inclusive holiday: you can spend the entire trip on one of the two private beaches, canoodling in a hammock strung between two palms, or you can explore this little corner of the Caribbean further. Head to nearby Hell's Gate Island by boat and snorkel beneath the magnificent natural arch carved into the rock over the sea – or try a spot of windsurfing, kite surfing or sailing off Jabberwock beach on the northern side of Antigua.
Jumby Bay truly is a hidden paradise, accessible only via a 15 minute boat ride from the main island.
Book yourself a break on this beautiful island by visiting the website
---
Verona, Italy
Where could be more romantic than fair Verona, the meeting place of Shakespeare's most famous star-crossed lovers? Whisk your beau away to this ancient Italian city and re-enact the balcony scene at Casa di Giulietta, a 13th century villa once owned by the family dell Capello, which now houses a small museum and bronze sculpture of Juliet. It's traditional, and perhaps a little quirky, to rub her right breast for luck and stick a love note to the wall of the courtyard.
Next, head to Teodoricore, a restaurant that sits on a hill high above the city, offering a staggering panorama both in the day and at night, when the lights are turned on and the valley glitters below.
Stay at the heart of historic Verona at Palazzo Victoria, a five star boutique hotel with classic, opulent décor. Here you will find suites adorned with medieval frescos, 14th-century mosaics and rooftop views. Relax together in your own marble jacuzzi after a long day wandering the winding streets of this undeniably romantic city, and finish the day with the chef's highly recommended deconstructed tiramisu, enjoyed in bed.
Book a bed in this romantic city by visiting the Palazzo Victoria website
---
Buenos Aires, Argentina
Fire up your romance in one of the most lively, passionate cities in the world: Buenos Aires, South America's second largest metropolitan area. Mingle with Portenos, the city's residents, and you'll find their outspoken confidence and zest for life contagious. Pumping at the heart of Argentina's capital is its most famous dance, the Tango. This powerful Latino dance is described as 'making love in the vertical position' and it's incredible to watch. You can find professional Tango dancers display amazing feats of athleticism in the bars, cafes and streets of Buenos Aires.
The city promises to get your senses tingling – and its food is no exception. On practically every street you will find parrillas (steakhouses) where meat-lovers can sate their appetite with grilled steaks in delicious marinades.
Treat your loved-one to a little something from Palermo Viejo, one of the city's best shopping districts where you'll find countless upmarket boutiques selling fashion items and fun souvenirs. As night falls, fun-seekers will be drawn to the bars and nightclubs, which open at 2am and stay open until dawn. This is a top spot for couples who are young at heart.
If you're looking for a slice of luxury, stay at Alvear Palace, one of the most opulent hotels in the city, offering top class service in stunning surroundings.
Book your stay in this passionate city by visiting the Alvear Palace website
---
Lake Lucerne, Swiss Alps
Lake Lucerne, the fourth biggest in Switzerland, is romance in its purest form. This is Wordsworthian romance: straight from the setting of a 19th century novel or poem. Here, the 114 sq km lake glitters in the basin of four valleys. Steep mountains rear from its icy-blue depths, fringed with dark forests that provide shelter for foxes, deer, chamois and marmots. You and your partner can take a romantic steamer cruise across the lake in the evening, enjoying the last of the warm spring sunshine as you chug towards the lit-up town of Lucerne. Disembark and explore this ancient settlement, which centred around Chapel Bridge, one of Europe's oldest bridges. Make sure you look up as you walk along it – there are a number of frescos depicting the town's history on the ceiling. Take a slow stroll through the streets, taking in the beautiful medieval architecture set against the majestic backdrop of jagged mountains.
One of the best views in the region is from Mount Rigi. The journey up the peak on the cog railway or cable car will offer plenty of opportune moments to steal a kiss or gaze into one another's eyes – but don't gaze for too long, or you'll miss the unobstructed views over the Alps, covering 13 lakes and traversing the borders of both France and Germany.
On Mount Rigi couples can also enjoy romantic horse-drawn sleigh rides all year round, enjoy dinner in a floating restaurant (cable car) to take in the sunset over the mountains, and relax at one of the many five star hotels in the region – from the Art Deco Hotel Montana, to the chalet-style Chedi Andermatt complete with outdoor sports centre and spa.