Hidden Gems: Europe Through the Eyes of a Wandering Art Consultant
Matisse Ghaddaf is the Co-Founder of Atkya, an exclusive art consultancy that numbers royal families, ambassadors, governments, corporations, and many discerning individuals among their clientele. Their artists work in numerous mediums, and Atkya curate, create and design collections for clients across the globe. Here, he documents his experience wandering through some of Europe's most loved locations…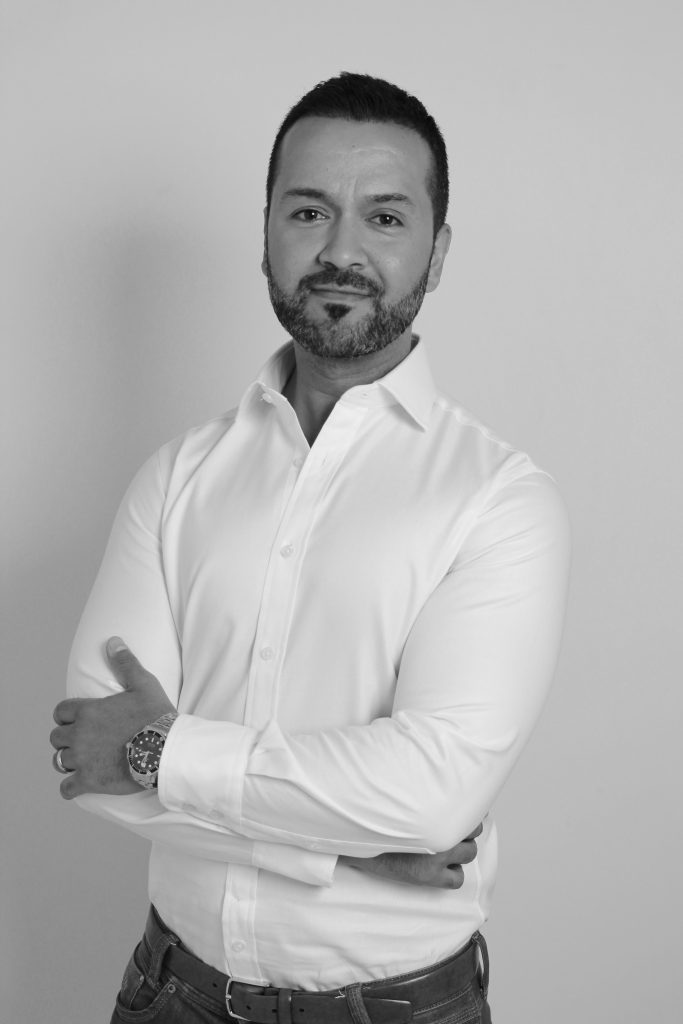 As the son of an artist on the constant search for creative inspiration, I seemed to spend much of my youth wandering the world through galleries, art fairs, markets and artist's studios. And, as an adult, it has been my work that has led me far and wide to meet with talented artists and clients from royalty to corporate rock stars, racking up the air miles as I've gone. Both art and travel seem to be in my blood, so when Inspired Travel asked me for my favourite hidden gems I was delighted to share them.
The Street Art of Cologne, Germany
Urban art has gone from fringe to borderline mainstream, thanks to the likes of Banksey, Vhils and Blu, but I remember when it was far more, well, illegal than it is today. My absolute favourite place to visit for street art is the Ehrenfeld district of Cologne. It's a European Mecca for urban artists, and today it has the most amazingly talented artists flocking to the streets to create an ever-shifting landscape of colour and form. Week after week, the stunning murals that range across a wide variety of movements will change and be replaced by new and amazing artworks. Cologne's streets have become an urban artist's playground, and every time I visit I'm in awe of the imagination and skill that goes onto the canvas of brick, metal and stone.
Stained Glass Museum, Krakow, Poland
Located between Kraków old town and Park Jordana, and across the road from the Muzeum Narodowe w Krakowie (the National Museum in Kraków) is Poland's oldest surviving stained glass studio. 'A gem of Polish Art Nouveau' is how they describe it, and I have to agree. I was fifteen when I first visited the museum, and I was amazed and incredibly inspired by the stunning creations on display. Today, as a visitor you can still watch the artists at work in the hundred-year-old workshop, created as a dedicated stained glass studio all the way back in 1902. Then, why not wander the city to seek out any number of the 200 stained glass windows in homes, monuments and castles that were created at that very workshop. No longer the preserve of churches and a bygone era, stained glass is seeing a resurgence as an art form in demand across the Mediterranean.
TENT, Rotterdam, Netherlands
TENT, housed in what used to be an old school building on the Witte de Withstraat, exhibits what some would describe as Rotterdam's raw contemporary art scene. This is cutting-edge creativity and with exhibitions aplenty, the works change all the time, ushering both new, up and coming students and more established artists into this buzzing space. It's always inspiring to see what a younger generation of artists are creating and for there to be a space for them to present their work. They even have their own annual Academy Awards. For installations, canvas, sculpture, photography and film art, there is, in my opinion, no better venue in Rotterdam.
The Ta' Nikol Gallery, Island of Gozo, Malta
Rich in history and culture, the island of Malta, between Europe and Africa, is a fabulous destination for so many reasons, but when I was seventeen I visited with art on my mind, and on the northern island of Gozo I discovered the Ta Nikol Gallery. Its unassuming whitewashed entrance gives no indication of the treasures it holds within. The island's artists display their works in Ta Nikol, a cross between a gallery and a retail establishment, the quirky variety of mosaics, handcrafted jewellery and paintings are refreshingly honest and simple, definitely local, and always very, very different. Art collectors will not be disappointed.
Lazarides Gallery, London
Just off Oxford Street at the Tottenham Court Road end, sits one of Britain's most exciting galleries. The Lazarides Gallery has represented some of the biggest names in guerrilla street art and is the archetypal contemporary art gallery. As a former brothel, the space has a history of alternative imagery and emotion, but today its walls are home to the works of Banksey, Miaz Brothers, Juan Miguel Palacious and Sickboy. If you are a fan of a little chaos on canvas, some anarchy in art, or simply wish to view the works of some unbelievably vivid visionaries, then make your way to Lazarides Gallery.
I decided long ago that wherever I was in the world I would seek out the weird and the wonderful, the thought-provoking and the inspiring. This has helped me to gain a better appreciation for the art and artists I work with. But, more fundamentally, it has helped me to enjoy the cities I've travelled to at a deeper level. Seek out the hidden gems wherever you travel to and elevate your next holiday from 'time away' to 'blazingly memorable'.