Inspired Review: Hotel Du Vin and Bistro, Tunbridge Wells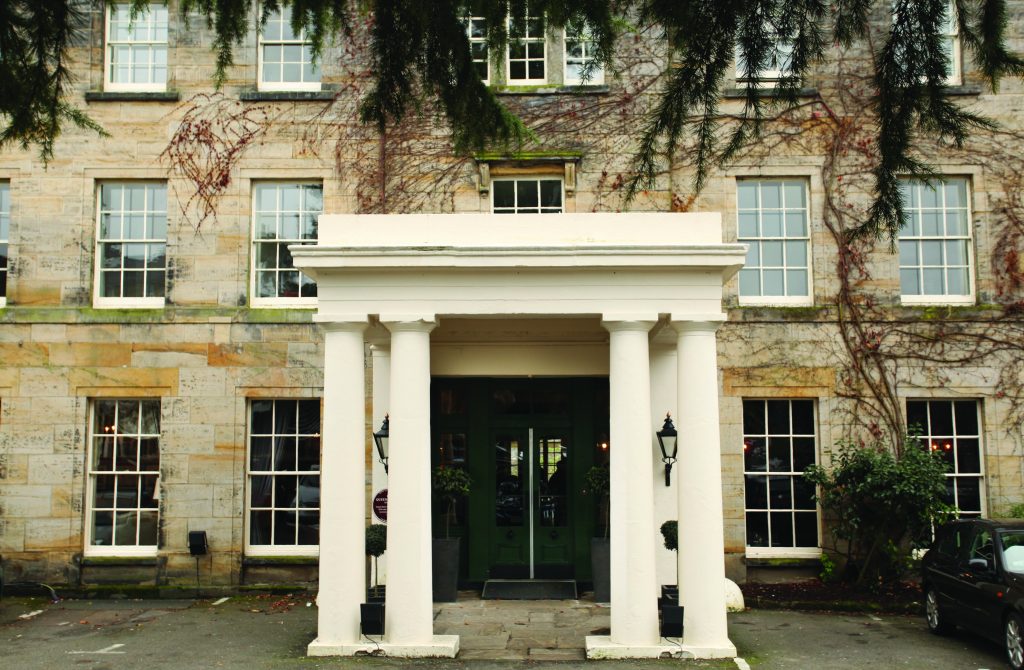 Inspired Travel's Managing Director, Lee Mansfield enjoyed an over-night stay at the Hotel Du Vin in Tunbridge Wells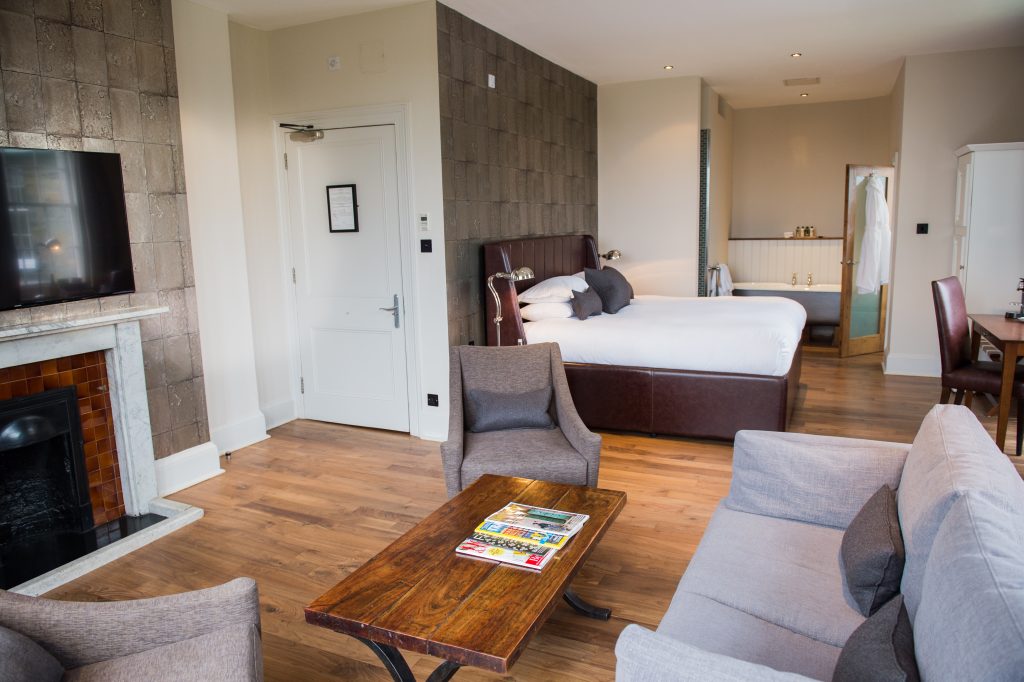 Upon arriving at the Hotel Du Vin & Bistro, I took a detailed look at the outer of the building, and it didn't take me long to realise that I had bagged myself a treat; I could hardly wait to see what the venue had in store for my guest and I. Located in amongst the beautiful Kent countryside, Hotel Du Vin & Bistro's extraordinary and powerful exterior promised a relaxing and sophisticated night to remember – a hotel fit for a king.
When pulling up to the venue, an instant concern of mine was that of the lack of parking. The hotel itself only hosts limited parking with a first come first serve basis, and the immediate thought of having an unsubstantial amount of security flooded my mind. However, this was short lived – finding a parking space right across the road amidst the safety of the historic town of Tunbridge Wells provided me with some sort of reassurance. So into reception we went, where the friendly faces of two of the reception staff greeted us and gave us a brief overview of what was in store for us. With the upbeat and welcoming service we received upon arrival, I was sure to expect only the best from the Hotel Du Vin staff, and boy did they deliver. We were shown to our room almost immediately, admiring the hotel's grounds and facilities along the way.
The hotel's general facilities were top-of-the-range. With function or meeting rooms of all different shapes and sizes, the Hotel Du Vin is on hand to cater for parties, events and conferences of all kinds. A wedding took place during the evening of our stay and, although the premises were busy with people, the evening was not taken over by what was going on in another room. In fact, seeing so many people enjoying themselves and sporting huge smiles on their faces gave off an uplifting feeling and wholesome atmosphere. The hotel also hosts an outdoor smoking shelter with heaters, making the smokers feel just as cared for as the next person.
We later headed down to the restaurant for our three-course dinner, which was, I have to say, the highlight of the entire stay for me. Before being politely shown to our seats by the Restaurant Manager, Marius Nae, who provided us with menus and service from the Sommelier, Victor Amaro. Presenting us with menus and an extensive wine list, we – unusually for a review – were given the opportunity to taste the full wine selection, and to make things even more personal, Victor took the liberty of matching the wines we tried to our meal selections as well as our own personal taste; a task he completed to a perfection. It was clear to see that, alongside impeccable manners and a hospitable ora, Victor was incredibly knowledgeable when it came to the food and wine served to the hotel guests, which reassured us that we were in safe hands here at Hotel Du Vin & Bistro – a refreshing feeling. James, the General Hotel Manager was also extremely approachable throughout our stay and always made himself available to cater to any questions or desires that we had.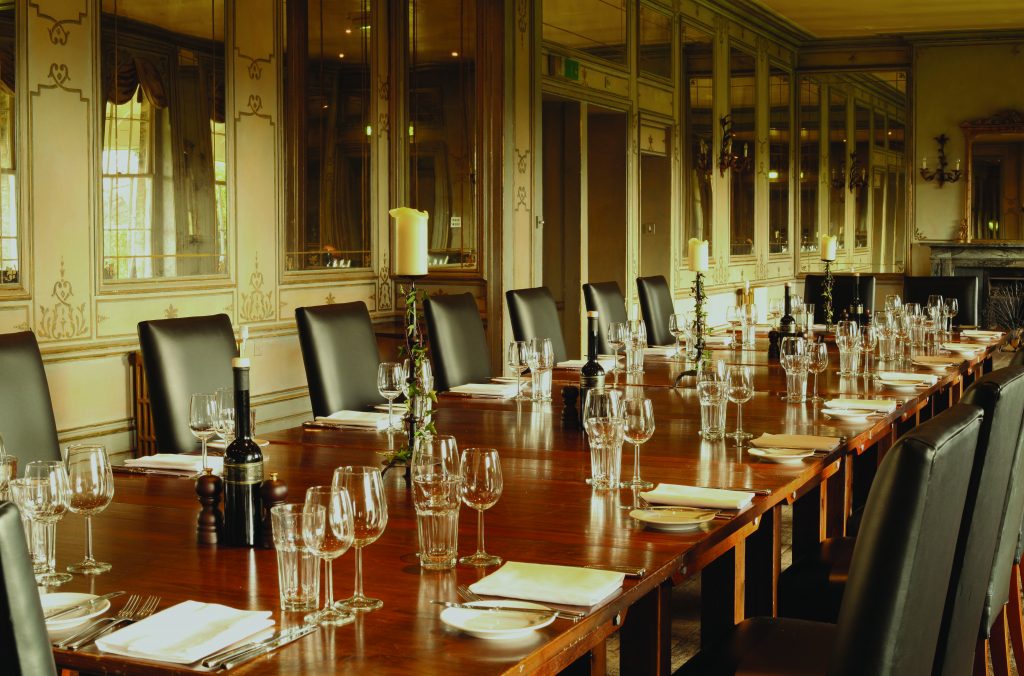 A short time after ordering, our starters were neatly served to us, along with accompanying wine chosen by Victor. For our starting courses, I opted for the Pâté Maison, served with Cornichons and Dijon Mustard while my guest – undecided on what to order and trusting Victor's recommendation – opted for the Roasted Tiger Prawns with Pastis and Chilli Butter. Both starters exceeded my expectations and matched the high-quality of other elements of our stay at the hotel. A welcome pause was left before our mains were presented to us – I opted for the 225g Ribeye Steak served with Chips and Garlic Butter, accompanied by a glass of Bordeaux while my guest was served a Pinot Noir with her Smoked Salmon Bâtonnets, Bloody Mary Chutney and Rainbow Chard. Once again, the food was delectable; the steak perfectly cooked and tender. Our desserts shortly followed; Crème Brûlée for myself and a Pear and Almond Tart with Honeycomb Ice Cream for my guest. Although both sweets thoroughly satisfied our taste buds, neither of us could finish the whole dish, but it was hard to tell if this was because the dishes were too large or just because we were full from our abundant previous courses. The restaurant staff were attentive throughout our meal, but to the perfect level – never imposing on our evening.
Back up to our room we went, and the suite we were given – the Brown Brothers Room – was what could only be described as wonderful. Spacious and with surprisingly modern aesthetics, the room hosted a plentiful mini bar, a roll top bath, a walk-in shower, flawlessly clean hygiene facilities and a lovely view of the back terrace; what more could you ask for? The leather bed was, well, enormous and with a facing flatscreen TV, it's safe to say I had a sound and undisturbed night's sleep.
We returned to the restaurant the next morning for a typical English breakfast, which proved to be equally as satisfying as our generous meal the night before, making my guest and I two very happy visitors.
Our overall stay at the Hotel Du Vin & Bistro, Tunbridge Wells was exceptional and an experience like no other. Being treated like true royalty has made me eager to return and it's safe to say I will be recommending the venue to everyone I know! Until next time, Hotel Du Vin…