The AnnaLena Experience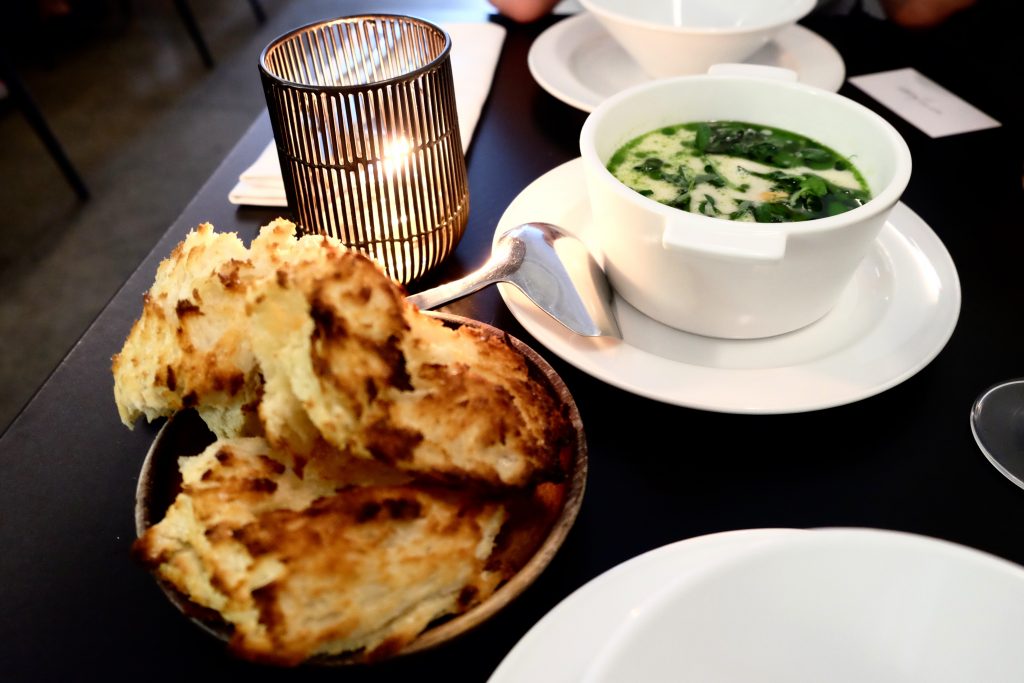 Jenny Ardagh takes us on a taste journey, describing her last night in Vancouver, making the most of the Canadian cuisine at AnnaLena restaurant.
The AnnaLena Experience Jenny Ardagh takes us on a taste journey, describing her last night in
Vancouver, making the most of the Canadian cuisine at AnnaLena restaurant tucked away in a quiet residential street just southwest of Vancouvers city centre lies a true gem of a restaurant: AnnaLena. If you are looking to indulge in some delicious food, inspired by French cuisine but still with an authentic
Canadian twist, this is the place for you. My partner and I were seated at the back of the restaurant, close to the kitchens.
It was fascinating to glance over at some of the goings on behind the scenes, sometimes catching glimpses of your order being lovingly prepared on the plate by a very concentrated sous chef, or the Executive Chef himself, Michael Robbins. After we had taken our seat, we were immediately introduced to the concept of
the restaurant itself, devised by Robbins as modern Canadian cooking and centred on the tapas-style idea of sharing. Following the ethos that food is better shared, all items on the menu at AnnaLena are created for two or more people, creating a wonderful atmosphere of togetherness. Looking down at the menu, the choice was ample; small but with plenty of variety, including fish dishes, meat dishes, vegetables, fruits and some surprises. As our waiter explained, the servings increased in size as you made your way down the menu (very small at the top; very large at the bottom), but there was also a choice of a tasting platter,
allowing a recommended 4 or more guests to try a bit of everything. Wanting to get the best and most realistic dining experience possible, we dove straight into the menu, ordering two oysters (4 CAD), the mussel dish (19 CAD), the prawn dish (25 CAD) and the largest dish on the menu, the beef (38 CAD).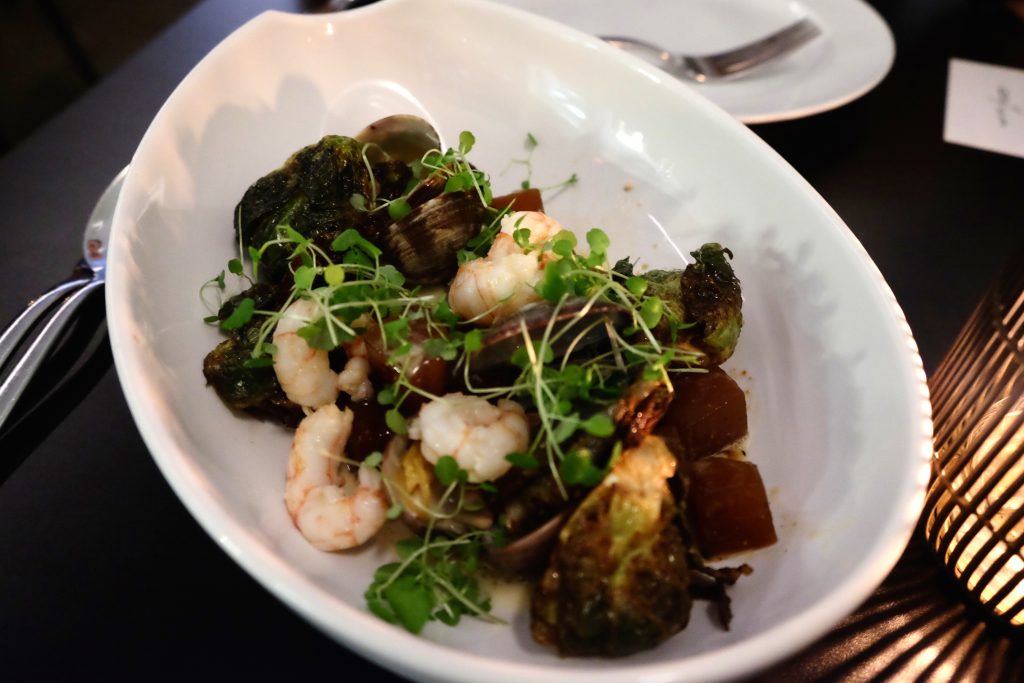 Now, it should be noted that I am a foodie, but also note that I have done my fair share of restaurant reviews in the UK, none abroad prior to this, I do admit, but the mussel dish was a serving of food I doubt I will ever forget. Coming out of their shell, prepared to be eaten, in a garlic white wine broth with torn, fresh double-baked bread fried in garlic and thyme oil, the taste sensation was simply divine. My partner and I took one taste and instantly fell in love: this was a dish I could eat forever. Having almost inhaled the mussels, we were served the prawn dish which, after that peak was hard to beat, but it was nonetheless delightful, continuing to elicit the sounds of satisfied taste buds. The prawns came in their
shell with picked ponzu daikon (a first for me), clams, miso beurre blanc and burnt Brussels sprouts, which tasted like they were glazed in honey. Now, if anything could have trumped the mussels, it was the beef dish. We were faced with beautiful cuts of rib eye beef with charred broccoli, onion jam, delicate
pieces of potato and jus, with a smoked tallow reduction (a fancy term for beef dripping, I believe). Some of you may be thinking that 38 Canadian Dollars for a plate of beef is quite a lot, but actually for such a fantastically prepared dish, to be shared at approximately £22 (£11 each if you're splitting) is pretty great
value. Plus, it really was incredibly tasty. The beef was as succulent as you like, melting in the mouth, with a wonderful kick of smokiness added in amongst the sweetness of the onion jam and savoury potatoes that soaked up the jus. It was reminiscent of a roast dinner, with elegance and a chic overture.
Throughout the meal I was thoroughly impressed with the bold flavours and striking presentation of the food itself. There was never too much of anything either, but just enough to satisfy your palette, making for a perfectly sized plate each time. Of course, though, there was still room for dessert.
Upon recommendation, we ordered the rosemary semifreddo and the white chocolate mousse (each 9 CAD). We also gave into the shock of finding fried chicken skin on a sweets menu, so ordered one of these each for 3 CAD. This is just as weird as it sounds, if not weirder, and we could hardly believe our eyes
when we saw two slices of crispy chicken skins headed towards us, covered in milk chocolate. A gamble between love and hate, I think this is an experience you absolutely must brave should you ever eat at this restaurant, but by no means should you try this at home. I went against the grain with dessert, after trying a mouthful of each, I fell head over heels for the rosemary semifreddo and stole it for myself. No sharing this time. Both were incredibly indulgent, just sweet enough but not sickly and completely delicious of course, but the flavour of a usually savoury- complementing herb with a dessert such as this was so refreshing. It came alongside fresh strawberries, toasted milk powder crumble and a strawberry
sorbet, again all presented very pleasingly. The white chocolate mousse came with sesame toasted mango and passion fruit sorbet, which was all delicate, zesty and sweet at the same time. The ambiance was romantic and sophisticated, with stylish almost diner-like décor, low lighting and a very on-point, first-class service. With great food, good company and a tasty selection of unique cocktails, you can't really go wrong here.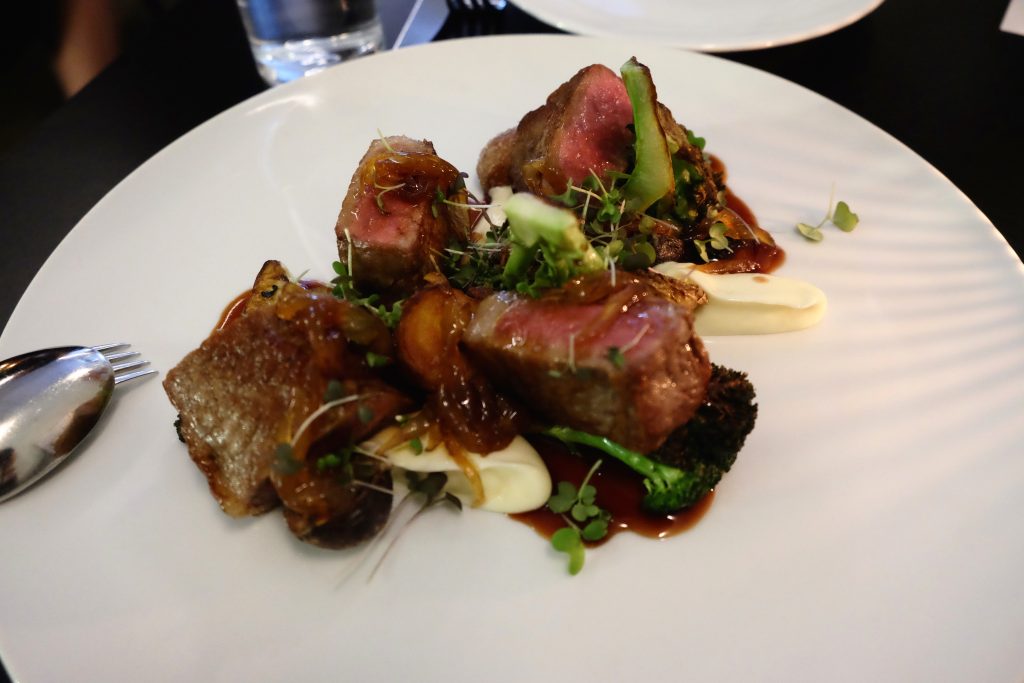 1809 W. First Ave., 77837940525
10:30pm (closed Mondays); weekend brunch 10am-1:45pm