Top 5 Bucket List Activities to Do on a Cruise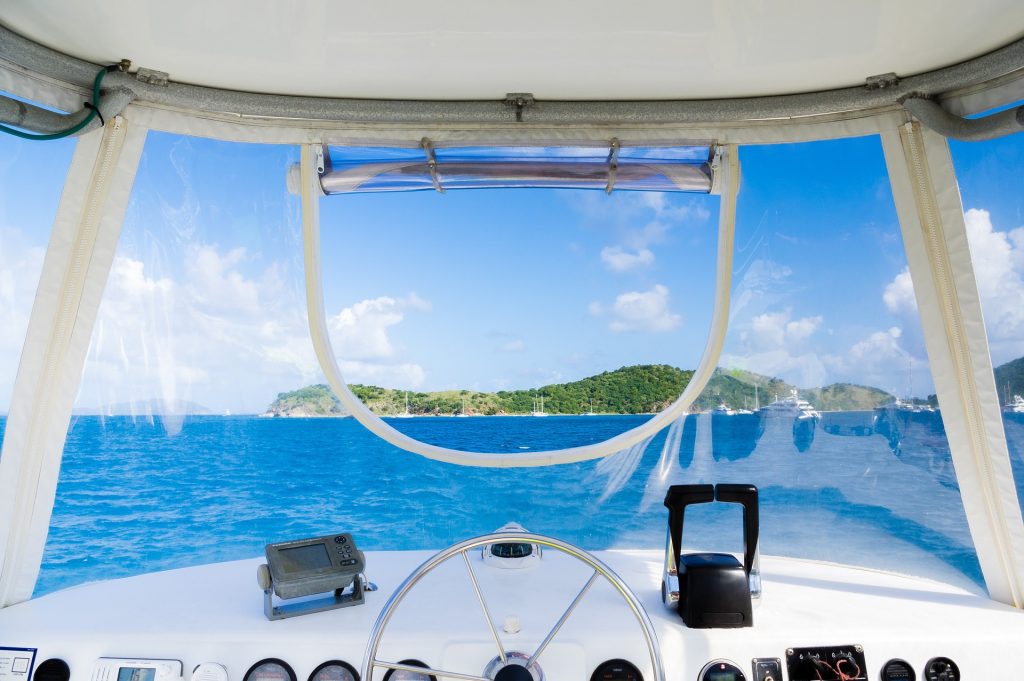 From swimming with dolphins and standing under a waterfall, to taking an African Safari or goldmining in Alaska; the world of cruising caters for the most classic bucket list activity to the most unique. There are an abundance of experiences and activities to be had on a cruise, so how do you know which ones are worthy of adding to your bucket list? Fran Hayden from ROL Cruise explores the top five bucket list activities to do on a cruise – both on board and ashore. 
Discover Machu Picchu, Peru
If there is one destination that should be high up on your bucket list to visit, it should be Machu Picchu. Home to the Incas in the 15th century, the citadel lies on a mountain ridge nearly 8,000 feet above sea level, and is one of the most famous relics of the civilization still visible today. Here, intricate stone constructions and epic hilltop views provide the ancient Peruvian experience that you have been seeking. This world-renowned tourist attraction is one of the Seven Wonders of the World and when seeing this enchanting site, you will agree that it is worthy of its iconic status as a symbol of wonder and beauty.
https://www.rolcruise.co.uk/cruise-destinations/south-america-galapagos-and-amazon/chile-and-peru/lima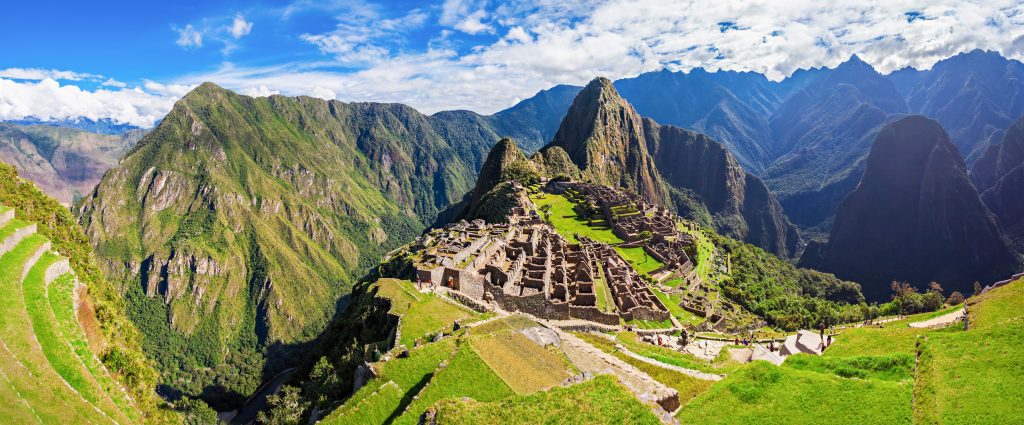 Ride the Magic Carpet with Celebrity Cruises
Cruise lines often cultivate innovative experiences that are exclusive to their brand. Once example is Celebrity Cruises: with the launch of Celebrity Edge on the horizon, the world of cruising can expect to see things that haven't been done before and that includes the Magic Carpet. The size of a tennis court, and reaching heights of 13 storeys above sea level, it is the world's first cantilevered floating platform. Majestically situated on the starboard side of Celebrity Edge, it is designed with comfortable seating, a full bar, and space for live music performances – so it truly is a destination itself.
https://www.rolcruise.co.uk/find-your-cruise?lineName=Celebrity%20Cruises&shipName=Celebrity%20Edge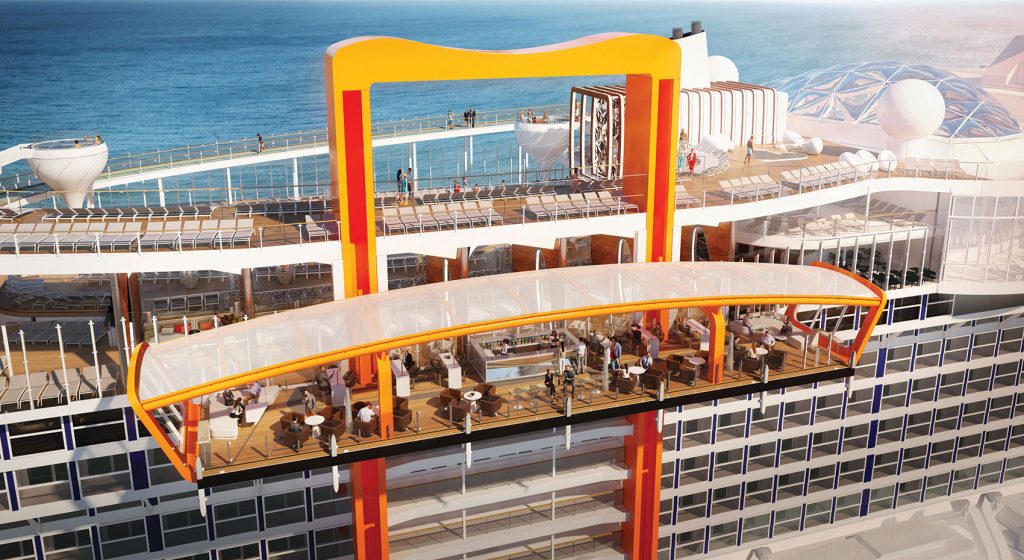 Adventure in Canada & Alaska on board the Rocky Mountaineer
Every now and again an opportunity comes along that is so unique and awe-inspiring that it is impossible not to undertake – the Rocky Mountaineer train is just one of them. Exclusively with ROL Cruise, you can enjoy a GoldLeaf Service upgrade on board this iconic train, which includes five-star cuisine in the private dining room with gourmet à la carte menus, award-winning service and the best views from an upstairs seating area – or soak up the fresh mountain air in the exclusive outdoor viewing platform. Imagine a journey through majestic snow-capped peaks, incomparable landscapes, an abundance of wildlife, remarkable tunnels and sights of unforgettable beauty. Words simply do not do the Canadian Rockies or Alaska justice – you'll just have to see it for yourself.
https://www.rolcruise.co.uk/cruise-deals/canada-alaska-experience-featuring-the-calgary-stampede-rocky-mountaineer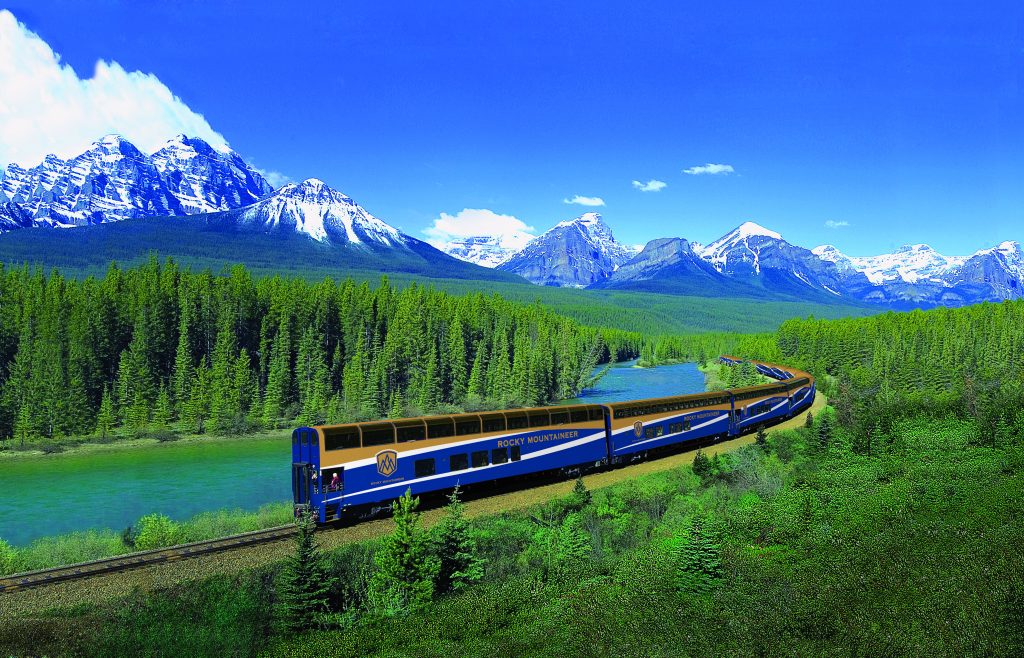 Explore the Temples of Angkor
Situated within Angkor Archaeological Park you will discover a collection of ancient temples for you to explore. Angkor Wat is the gem of Cambodia – this beloved and best-preserved temple is one of the largest religious monuments in the world and represents the architectural apogee of the Khmer Empire. The Bayon Temple, situated in Angkor Thom, with countless sculptural adornments, is a temple of incomparable architectural prowess and is known for its huge stone faces of the bodhisattva Avalokiteshvara. Angkor is home to some inspiring and once-in-a-lifetime sights that are more than worthy of being on your bucket list.
https://www.rolcruise.co.uk/cruise-deals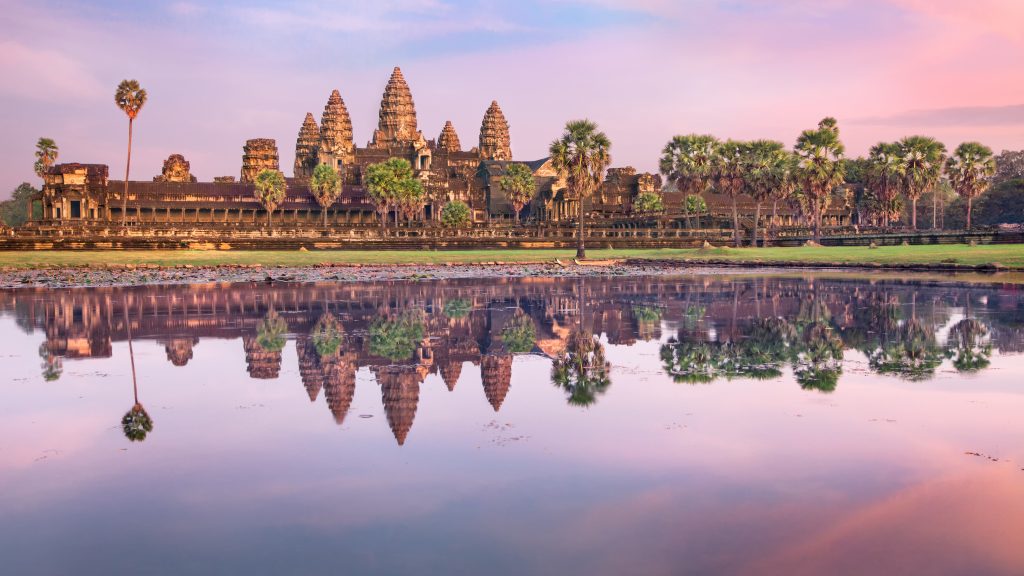 Submarine Experience with Scenic
Cruising often takes you up-close to many destinations, experiences and activities that you wouldn't usually be able to access. Luxury river cruise line, Scenic, has gone above and beyond to ensure that you have the most exclusive experience possible with the launch of Scenic Eclipse's on board seven-seat submarine. Custom-built for optimal sightseeing, an excursion into the wide blue sea will be truly unforgettable. Witnessing wildlife in its natural habitat takes on a whole new dimension when you're below the surface. Gasp in awe at the giant form of whales and their young in the crystal polar waters. The possibilities for wonder
are endless.
https://www.rolcruise.co.uk/find-your-cruise?lineName=Scenic&shipName=Scenic%20Eclipse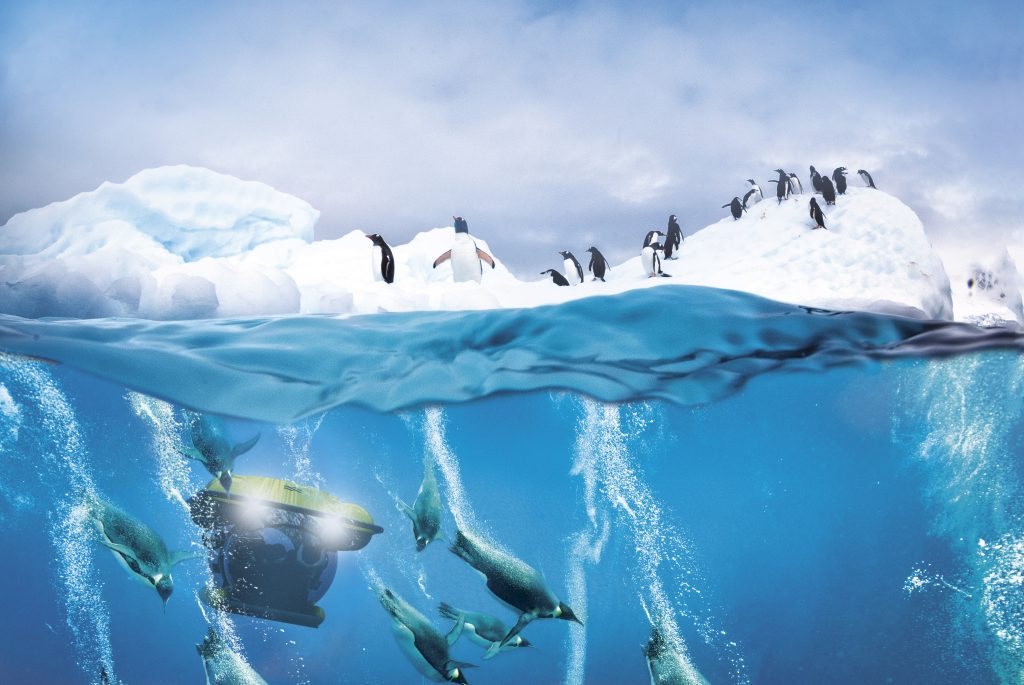 For more information regarding ROL Cruise, visit www.rolcruise.co.uk or call the team free on 0800 251 1005.