Dramatic Desk Lamps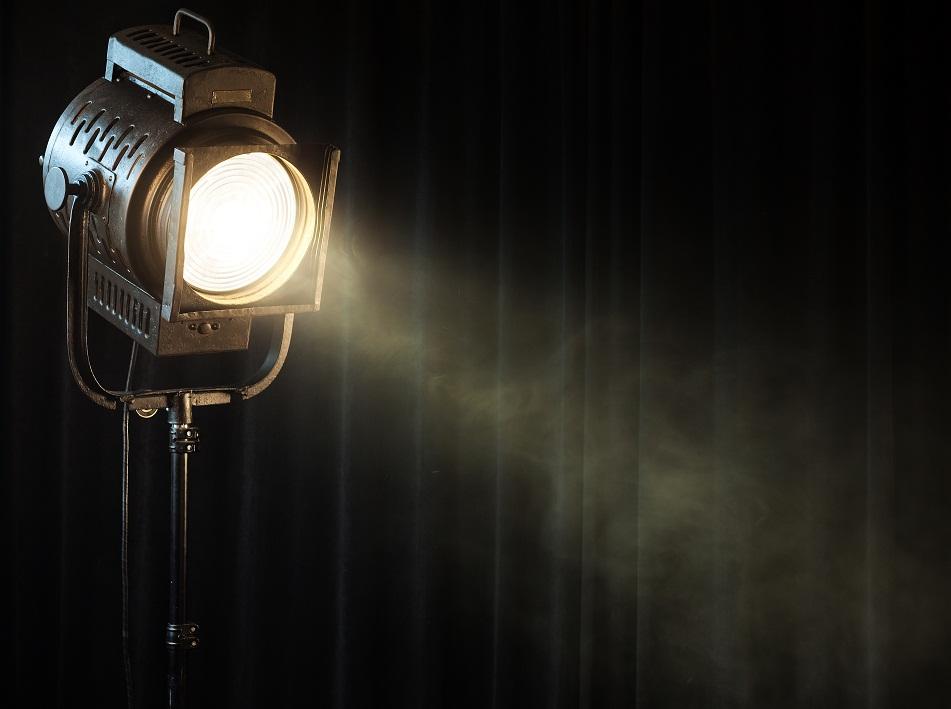 Inject some style and drama into your office with one of these hot new lamps
.
If you're feeling confused in your search for a new desk lamp, not quite sure whether you want something striking or beautiful, quirky or even canine, this list of lamps will shed some light on the issue.
---
PHOTOGRAPHIC BLACK METAL TRIPOD
This bold – and bright – tripod lamp is sure to lend a sense of drama to your office. It looks as though it has been plucked directly from a film studio. Lightweight and very stylish, it's perfect for those who are working on something intricate.
Buy yours for £80 on the habitat website
---
FLOS PIANI
Sure to get people talking, this designer lamp gives a warm light that reflects off of its sleek acrylic body, which comes in a range of colours. The lamp is also available in oak or basalt stone, to fit perfectly into your sensually designed work space.
Available at Nest for £172
---
JOHN LEWIS LEO LED CLIP
The head of this slinky clip light contains 18 LEDs, so it can pack a punch. It's available in black and white, and the fully flexible neck allows you to alter the direction and focus of light.
Get hold of one for £30 on the John Lewis website
---
GRUPPO TELESCOPIC
Like something that's been ripped off of a fancy sports car and stuck on a pole as a trophy, this lamp is undeniably eye-catching. It's sleek design was achieved by the Spanish lighting expert, Santiago Sevillano Sebastia, who, in his efforts to make a lamp, has incidentally also created a piece of artwork. What's more, it's practical; the direction of light can easily be adjusted by using it's telescopic shade.
To get your slice of Santiago's design genius for £275, visit the Selfridges website
---
BULL TERRIER DOG
Alright, strictly speaking, this isn't a desk lamp, but the attractive little chap deserved a place on this list. This lamp will not only give off a heavy dose of British bulldog spirit but also a natural, warm light. This pup's thermoplastic physique is durable and long-lasting, ensuring he'll stick with you – just as man's best friend should!
Pick up a glowing pooch for £75 on the lightartwebsite
---
DIOSCURI TABLE LAMP
These spherical globules of light are made with diffused glass and can be bought in four different sizes. Their simple design will be sure to lend your room a contemporary, even zen vibe. And the dimmer switch function on them allows you to adjust the light level to suit the mood.
Available for £104 at designer-lights.com
---
IKEA JANSJÖ
With its slim, articulated body, this lamp should be called 'The Snake Charmer'. It can be bought in a variety of colours and the LEDs give off a warm, white light. This lamp is affordable and adaptable, fitting any room you choose to put it in.
Order yours for just £9.99 from the IKEA website
desk lamp