Exploring The Land Down Under in its "Winter" Months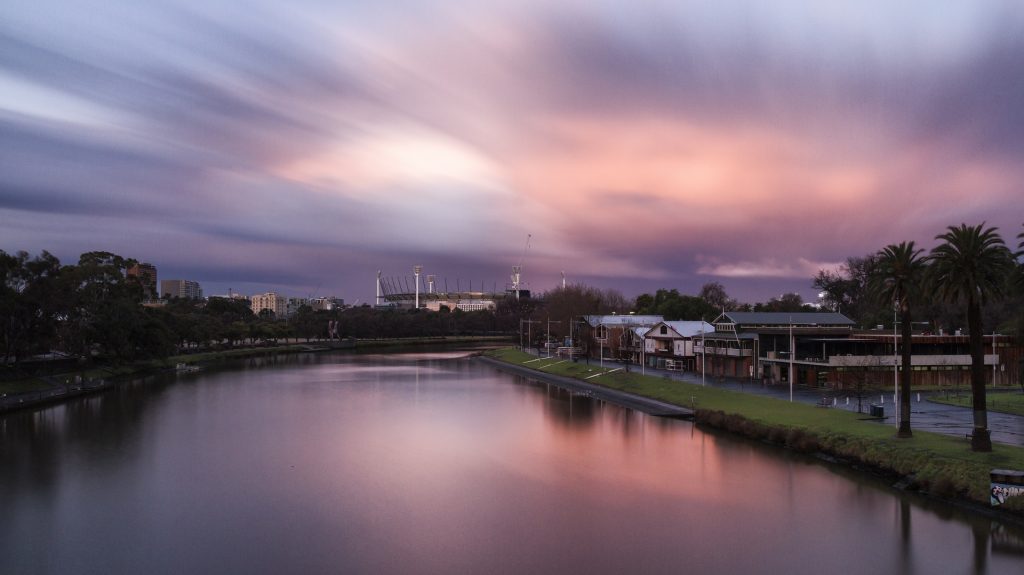 While the warmer weather has only just begun here on the other side of the world, Australia is currently in the midst of their Winter season. Here, Inspired Travel explores what the land down under has to offer during its winter season before it all comes to an end
The continent of Australia is surrounded by the Indian and Pacific oceans and is the home of some major coastal cities, including that of Sydney, Brisbane, Melbourne and Perth. It's neighbouring countries? Papua New Guinea and Indonesia to the north, and New Zealand to the southeast. Australia has the world's 13th largest economy and the 9th highest per capita income, and with the second highest human development index globally, it ranks high in health, education, political rights and quality of life. The population of Australia is currently around 25 million and as of 2016, it has the 9th largest number of people born overseas – higher than that of Spain and Italy and although already a popular destination for British holidaymakers, it's becoming an increasingly popular location for visitors from around the world.
As mentioned briefly earlier on, more than a quarter (26%) of Australia's population were born overseas; the five largest immigrant groups were those born in England (3.9%), New Zealand (2.2%), Mainland China (2.2%), India (1.9%), and the Philippines (1%). Following the abolition of the White Australia policy in 1973, numerous government initiatives have been established to encourage and promote racial harmony based on a policy of multiculturalism.
Australia itself is a rather wealthy country, generating its income from different sources including mining exports, banking and manufacturing. It boasts a reasonably high GDP and a low rate of poverty. In terms of wealth, Australia was identified as the nation with the highest median wealth in the world and the second highest average wealth per adult in 2013 – it's all quite impressive when you think about it!
Australia's size means it is the host of a wide variety of landscapes – depending on where you go of course. From tropical rainforests and dry deserts (known as the Outback) to mountain ranges in the southeast – whatever it is you're looking for, you're bound to find it in Australia. Being located in between two of the world's major oceans means that the country isn't short of wildlife and attractions. It's known for its Sydney Opera House, the Great Barrier Reef and unique animal species like kangaroos and duck-billed platypuses.
Australia is a continent that experiences a variety of climates due to its size. The temperature can range from below zero in the Snowy Mountains in southern Australia to extreme heat in the Kimberley region in the northwest of the continent.
Due to the size of the continent, there is not one single seasonal calendar for the entire continent. Instead there are six climatic zones and this translates as two main seasonal patterns. Of course, like the UK there is a Summer / Autumn / Winter / Spring pattern, and depending on where you are each month, the season will vary on whether the weather is defined by the Temperate zone seasons or the tropical seasons.
The seasons in the temperate zone are described in terms of European seasons applied to the southern hemisphere in the following sequence:
Summer: December to February
Autumn: March to May
Winter: June to August
Spring: September to November
This means that the Australian Christmas takes place at the height of summer. Of course, if you're reading this it's because you want to know about one season in particular – Winter. While Australia is known for its insane and sometimes unbearable levels of heat, and the colder season is often forgotten about, despite all it has to offer the country's residents and visitors…
Australia's winter season officially starts at the beginning of June and finishes at the end of August, which means that if a last minute "winter" holiday is what you're looking before the kids return back for the next school year, you're still in luck for a short while.
The tropics are affected by the extremes of cyclones in the wet season and the inland deserts can remain totally dry for years whilst rains can produce floods. The wettest months in the southern capitals are from May to July. Along the Great Dividing Range, the mountain range that passes through New South Wales and Victoria, there are regular winter snowfalls. The snow season in the Alps in southeastern Australia is June to September. Rainfall is generally quite low during a typical Australian winter, although millimeters do peak within Tasmania. Rainfall measurements average to an approximate of 14mm in the Northern Territory, which is in the middle of its dry season, to 98mm in New South Wales and 180mm in Victoria.
So what is so great about Australia in the winter? Well for starters, the weather is still wonderful! Australia, for the most part, is a pretty warm place, even with the coldest months only bottoming out in Sydney at about 10 degrees Celsius. In fact, Australia's colder weather is better for certain things and for visiting certain areas; Australia's Outback is a sweltering desert, which is why it's best to see this beautiful part of the country during the winter months. Also, visiting during these colder times typically won't be as hard on your bank account; it tends to be reasonably cheaper. Fewer tourists during the "off" season means better deals June-August, and less crowded beaches, roads, and whale watching adventures.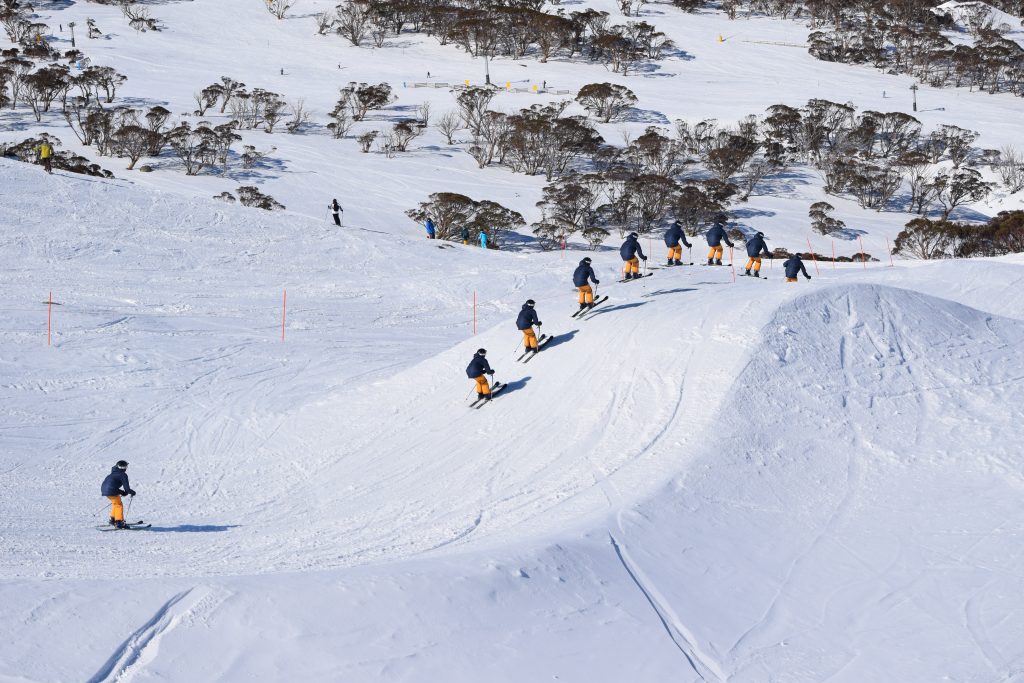 Sport is also another huge plus for the winter months in Australia… As mentioned, winter is still warm enough to do all the water activities Australia is famous for, such as surfing, swimming and snorkelling at the Great Barrier Reef. For winter sports, Australia has that covered too, with the ski snow at its peak at top resorts like Mt. Buller and Perisher. Australia's winters are perfect for anybody itching to take on mountain slopes. With terrain perfect for trekking up the mountain slopes and enjoying snow activities, Australia's winter is sure to be memorable. The most popular activities for winter include both skiing and snowboarding.
Of course, as with sports of this kind in the UK, Rugby and "Footy" are at the summits of their seasons during the winter months. Equally, for those who would like to visit Australia for educational experiences, the winter months are great for whale watching in Australia. Unlike Northern Hemisphere birds, Southern Hemisphere whales migrate north for the winter, passing very near many parts of Australia during their quest to breed. The whale watching time of year kicks off in May in New South Wales and Tasmania, and in June in Queensland and Victoria. Although we're now approaching the end of the winter months, you might still be able to catch sight of some of these beautiful sea creatures from the land down under before their appearances become less frequent.
Anyone who would rather indulge in some fine indoor activities is also in luck as Australia also has many of these to offer. By exploring the museums and galleries of Sydney, Melbourne, Brisbane, and other Australian areas, visitors get a chance to explore both Australian culture and heritage. Visitors will find various theatre offerings in Sydney, Melbourne and other cities and major towns of Australia and countless small bars for anybody to get cosy in.
The list really is endless, and while we're fast approaching the end of Australia's winter season, now's your last chance to possibly bag yourself a last minute trip! Failing that, there's always next year – Australia isn't going anywhere fast and could just be the perfect location for you.