The Colours of Barcelona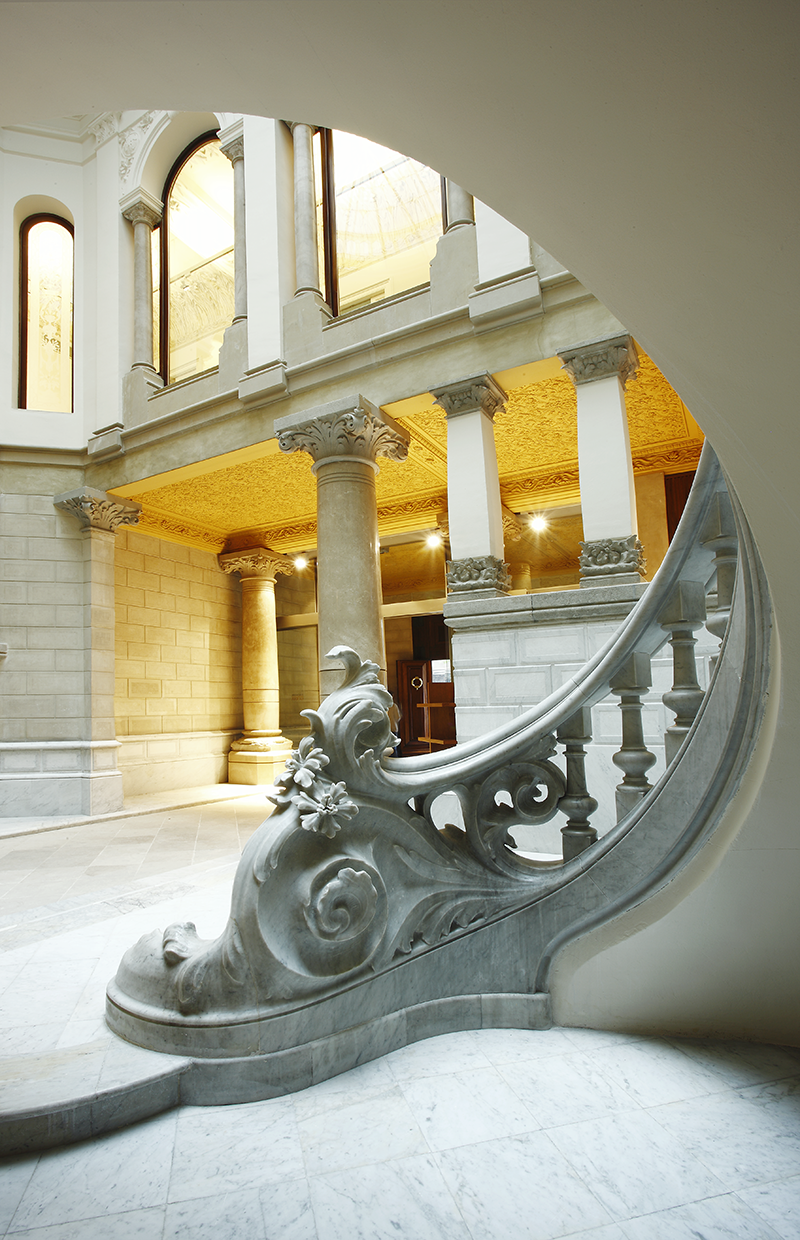 Famed for being Gaudi's playground, where his fantastical dreams of candy-topped scoops and curves have been (and still are being) turned into magnificent realities, Barcelona is a jewel in the cultural crown of Spain.
It sits perched on the edge of the Mediterranean Sea with the Collserola mountains as a backdrop, and has done since Roman times. The city is a layering of histories, whose various strata poke up from the Roman ruins underfoot as an extravagant display of architectural forms.
Over the centuries, different waves of Christians, Jews, and Muslims have woven a beautiful patchwork of buildings. Strolling down the broad, sunny boulevards and the cobblestone lanes, you will find yourself mesmerized by intricate Catalan Gothic embellishments, admiring Art Nouveau details, and peering up at Modernist splendour. From hilltop castles and Gaudi cathedrals to Postmodern towers and Olympic stadiums, Barcelona boasts them all. It is lacking in none.
Perhaps owing to its makeup, the Catalonian capital has a strong cosmopolitan feel. And despite political tensions with the rest of Spain, all cultures are embraced and celebrated here. The spires of the Sagrada Família stand proudly above a city that is peppered with museums dedicated to Miró, Picasso, contemporary art, design… and the list goes on. But there is one new player who has stepped into the scene, promising to make a significant contribution to the enrichment and expansion of Barcelona's cultural fabric.
Fundación Mapfre has opened an exhibition hall at the heart of the city, in its 'Ensanche' district. Their programme of major exhibitions, focused on the birth of Modernism, 20th century masters of photography, and internationally acclaimed artists, will be sure to have you returning time and again to Barcelona.
The building, 'Casa Garriga-Nogués', is an iconic Modernist structure that is an attraction in itself. It has been renovated under the guidance of acclaimed architect Jordi Garcés, who remodelled the Barcelona Picasso Museum. Through the entrance, a grand and sweeping marble staircase twists up towards the stained glass roof by which it is lit. And with your gaze turned upward, you will notice elaborately decorated ceilings whose patterns spill out over the cornices.
Moving down the hall and into the exhibition, 'The Triumph of Colour: From Van Gogh to Matisse', small bursts of colour gleam against a deep, purple-blue background. These paintings of water, chosen by the curator to mirror Barcelona's close affinity with the sea, are the masterpieces that marked the beginning of the move away from Impressionism and towards the avant-garde. Or at least a selection of them, on loan from the Musée D'Orsay—it is the first time the museum has held an exhibition in Barcelona.
The works on display are divided into four sections that take you on a journey through this radically transformative period in European art. Beginning with Scientific Colour, we see how the Neo-Impressionists, informed by recent scientific studies, were inspired to use a technique called Pointillism. Points of colour were juxtaposed on the canvas to intensify their richness, in a sort of 'pixelation' of the image. Seurat's work stands as a prime example.
The next room is dedicated to Gauguin and the Pont-Aven School. Here, a group of striking pictures represents the strides made by Gauguin and Bernard in their efforts to develop a new form of painting: Synthetism. Evolving out of Neo-Impressionism, their characteristic use of silhouetted outlines and flat, symbolic colours makes for dramatic imagery.
From Synthetism, we move on to The Nabis, prophets of a new art, which opens with a painted panel, 'Talisman', humble in size. This colourful piece represents a "[liberation] from all the yokes that the idea of copying brought to painters' instincts" (Maurice Denis). The break away from imitation opened up a world of interpretation, and the string of small artworks in this section has a markedly mysterious tone. The focus is turned inward rather than outward.
And finally, we have Free Colour. By the early 20th century, artists were using pure, vibrant hues without restraint. And what better way to demonstrate this than with works by Monet, Picasso, and Matisse? You can feel the joy they found in playfully creating free and flowing works, in which colour was applied with abandon.
Fundación Mapfre has landed in Barcelona with a bang—or certainly with a colourful splash. At a time when the Spanish government has recently increased its tax on culture almost three-fold, the Foundation's dedication to arts and culture is made clear by the fact that it is one of very few museums in Barcelona to offer free entry.
So, be sure to get along to Casa Garriga-Nogués, if not in time for this exhibition, then for one of their future shows. It is guaranteed to be a highlight of your time in the beautiful Barcelona.