CRUISING in 2016: 10 of the BEST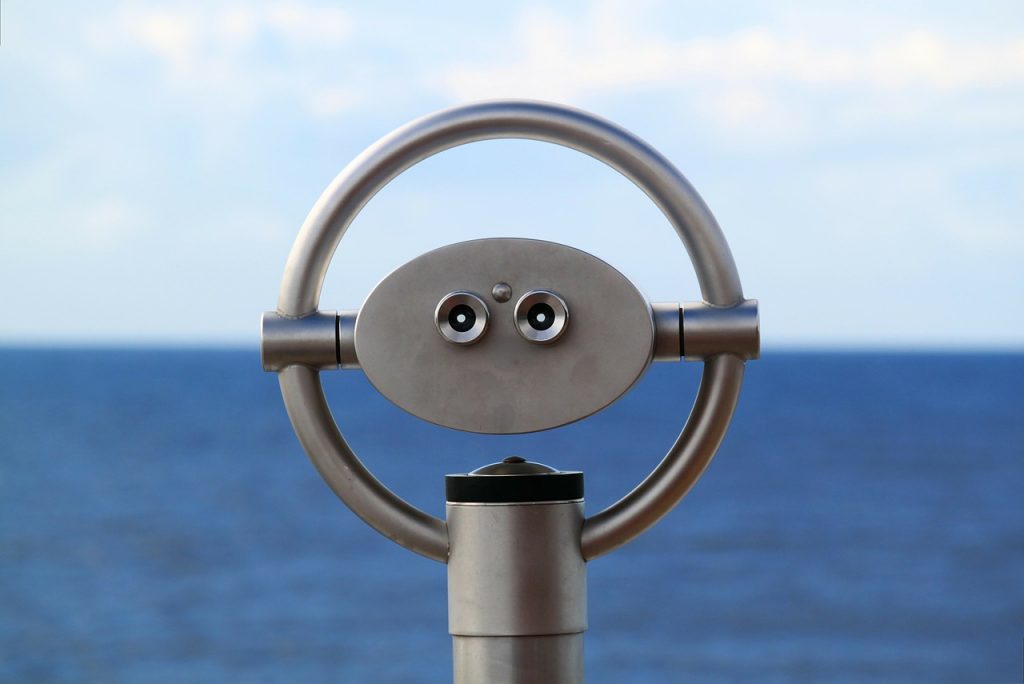 Think you're not the cruising 'type'? Well, cruising has changed and Inspired has gathered a list of some of the best cruises and excursions you can experience in the modern era of luxury cruise destinations. Perhaps some of these will take your fancy?
Cruising has changed beyond all recognition in recent years; passengers and cruise lines alike are no longer content with just the tried and tested leisurely cruises around the Mediterranean or the Caribbean. Cruising has been lifted to a whole new level of sophistication with the advent of spectacular six-star luxurious ships and itineraries that feature the most exotic and adventurous destinations to suit all tastes.
Furthermore, cruise schedules are not exclusively about cruising but instead incorporate a host of rich and varied experiences right across the globe – to coin a phrase, the world is literally your oyster.
Here, we have selected ten awe-inspiring luxury cruise destinations incorporating some amazing excursions that are sure to get you hooked.
1. South African Discovery including Shamwari Safari
This 18-night voyage encompasses the best of land and sea in one of the most diverse countries in the world. The first two nights are in the breathtakingly beautiful Cape Town before boarding the ultra-luxurious Silversea's Silver Cloud ship for an incredible ten-night luxury cruise.
You will visit Port Elizabeth, Maputo, Mozambique, Richard's Bay, Durban and East London before leaving the ship for a four-night stay at the award-winning Shamwari Game Reserve.
No trip to this continent can be complete without visiting a game reserve and this is a pretty special one. Spanning 18,000 hectares, Shamwari is one of South Africa's largest private game reserves, where guests are guided by expert rangers to search for the coveted 'Big Five' – the lion, African elephant, Cape buffalo, leopard, and rhinoceros – and more, under the mighty African sun.
2. Indian Ocean and African Treasures
The Indian Ocean offers a treasure trove of discovery – beginning with two nights in The Raffles Hotel Dubai, your cruise ship then takes you to the Arab jewels of Abu Dhabi, and Muscat in Oman. Next, it's Mumbai, India before heading to the great old Keralan spice city of Coc hin.
Then it's on to the crystal clear lagoons and the brilliant white beaches of the Maldives followed by the fabulous Seychellen islands of Praslin and Mahe.
The African leg of your adventure begins in Mombasa where you will stay at the Serena Beach Hotel to explore this bustling city and beyond. Your trip ends with two nights at the Fairmont Hotel in Nairobi.
3. Exotic Islands of the South Pacific 
There are more than 20,000 islands in the South Pacific that expand across a water area bigger than Africa, Asia and Europe combined and this 21-night cruise aboard Oceania's newest ship, Sirena, offers sumptuous luxury and incredible sights to suit almost any taste.
Taking in the French Polynesian islands of Tahiti where you can marvel at the Faarumai Waterfalls, Huahine, to explore pristine white beaches and go shark-feeding and then the stunning Rangiroa and its colourful lagoon where you can also visit pearl farms or dive with manta rays. Next is Nuku Hiva, home to the entrancing Vaipo Waterfalls, one of the world's tallest falls. If that doesn't float your boat then take a wander on the black sand beaches, or a trip on an all-terrain vehicle around this craggy isle.
It's then onto the Hawaiian islands Hilo, Honolulu, Lahaina and Nawiliwili, Kaui before your cruise concludes in Los Angeles, to bask on Malibu's sun-kissed beaches or take in some retail therapy in Beverly Hills.
4. The Panama Canal, Costa Rica
Perfect for the discerning traveller, Azamara Quest is the vessel for this 19-day voyage. Departing from Miami, you take in the legendary walled Colombian city of Cartagena, cosmopolitan Panama City and Golfito and its beautiful green backdrop for a Land Discovery excursion to Osa Peninsula.
Next is Quepos, surrounded by a lush rainforest and the Damas Estuary with its maze of wetlands, crocodiles, herons and monkeys, followed by the Costa Rican town of Puntarenas to travel through the mangroves or go white-water rafting down the Corobici River
The last part of your cruise is to Caldera, home to some of the country's best national parks and, even better, you still have six nights to discover Costa Rica by land before heading home.
5. Far East and Australia, featuring the Great Barrier Reef
Silversea's Silver Shadow offers a personalised and sophisticated cruising experience for this 24-night cruise.
After starting in Singapore you'll head for Indonesia with stops in Jakarta and Semarang, which is one of the oldest cities in Indonesia, situated on Java's north coast between the shore of the Java Sea and a small ridge of mountains. The voyage then moves to Surabaya, Bali and Komod o, which is also known as the Island of Dragons.
The city of Darwin in Australia's Northern Territories is next, before taking in Cooktown, the gateway to the Great Barrier Reef, Cairns, Townsville and Brisbane, fi nally ending up with two nights exploring sensational Sydney.
6. Pagan and The Upper Irrawaddy River Cruise
River cruisi
ng is probably the fastest growing area of the cruise market, offering a fantastic way to discover more remote destinations aboard the comfort of a luxury ship often likened to a boutique-style hotel.
There are 14 days to explore one of the less visited areas of the Irrawaddy River beginning with an overnight stay in Mandalay, Myanmar before boarding the impressive Kha Byoo Pandaw.
As you travel up the picturesque Upper Irrawaddy you will be captivated by the magnificent temples of Pagan on a journey that takes you 1,000 miles, from Rangoon to Katha (once the home of George Orwell), before ending in Pagan where you transfer for one final night in Yangon.
7. Antarctica
This 18-night itinerary incorporates a 14-day luxury cruise to one of the most beautiful places on earth. Jaw-dropping scenery, sparkling glaciers and an abundance of wildlife form the backbone of this tour of Antarctica that takes place in January and February with plenty of daylight and crisp, clear conditions so that you can enjoy it at its very best.
Mesmerising sights abound on this unforgettable voyage, including the massive ice floes and breathtaking scenery of the Schollart Channel (home to Gentoo penguins and Blue-eyed cormorants), Paradise Bay, the famous Gerlache Strait to see whales and seals and the uninhabited Elephant Island to spot anything from penguins to elephant seals – leaving you with memories to last a lifetime.
8. Easter Island and Treasures of the Americas
There are 23 wonderful nights to explore this fascinating part of the world aboard the personalised luxury of Celebrity Infinity, which combines exciting day excursions and the chance to unwind in equal measures.
Starting in Santiago perhaps the pinnacle of this trip is your visit to the mysterious Easter Island, just south of the Tropic of Capricorn, 3790km west of Chile, best known for being the site of more than 600 stone statues towering nine metres high.
It's then back to Santiago to join your ship where you head for Valparaiso, then the oasis of Arica, before reaching the culturally diverse Peruvian capital of Lima. Next is Manta before you travel down the Panama Canal which, thanks to its lush rainforest environment, is a sanctuary for sloths, eagles, ocelots and toucans.
There is one last stop in Grand Cayman before your cruise concludes in Fort Lauderdale.
9. The Galapagos Islands
Prep are to be amazed for seven days on this spectacular expedition cruise of the unique and extraordinary Galapagos Islands. Home to almost 2,000 different species of unique wildlife and the inspiration for Charles Darwin's Theory of Evolution, the Galapagos Islands are located 500 miles from Ecuador and famed for their year round warmth, blue skies and calm seas.
Departing from Ecuador this fully inclusive cruise visits all of the major Galapagos Islands, enabling you to view at close quarters the likes of the Galapagos penguin, land iguanas, flightless cormorants, pelicans and sea lions. And if you're really brave you can even risk the temperature of these unpredictable waters for the chance to snorkel or dive with sea lions, whales and schools of hammerhead sharks.
10. The Ancient Wonder of Machu Picchu and South America
Probably the highlight of this 21-night itinerary is a trip to Machu Picchu where you will find 200 perfectly chiselled unmortared stone buildings and one of the seven modern wonders of the world that was only rediscovered in 1911.
Beginning with two nights exploring the Peruvian capital of Lima, you then transfer to Cuzco and the Sacred Valley from which you visit breathtaking Machu Picchu, occupying a lofty position some 2,380 metres above sea level.
Your 14-night luxury cruise sets off from Santiago and takes in the World Heritage site of Valparaiso, the oasis of Arica, and the Peruvian capital of Lima before journeying through the Panama Canal to Cartagena in the Port of Spain and then your final destination, Miami. A cruise of contrasting experiences and certainly one that will not be forgotten.
Written by Laura Lamb, Head of Product & Media, Reader Offers Limited.
CRUISING in 2016: 10 of the BEST